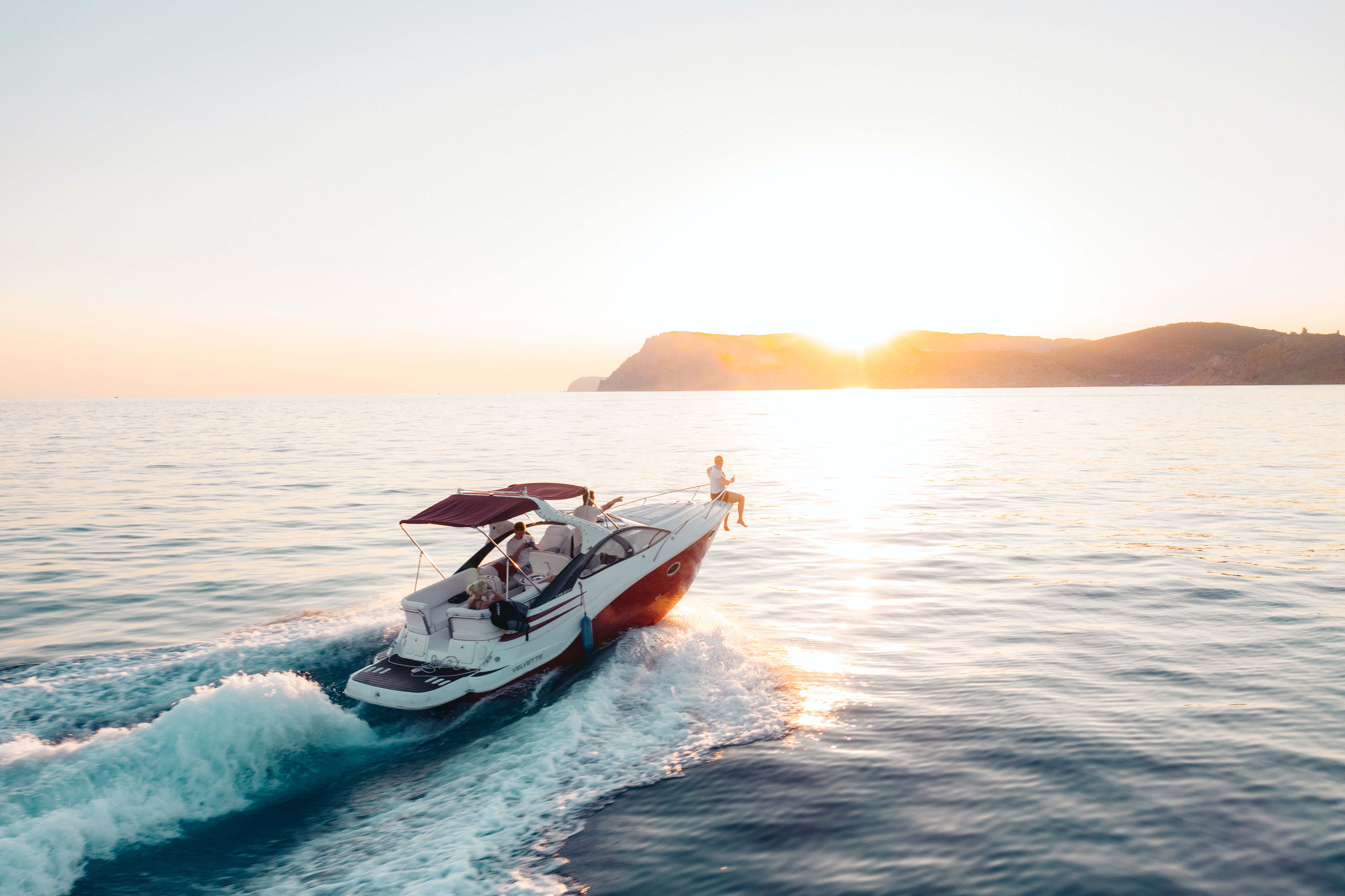 The Different Types of Boat Insurance - Which One Do You Need?
From family pontoons and leisure boats to power cruisers and jet skis, we offer boat insurance coverage options to address the needs of almost every boater.
Over the life of your of your boat, you're sure to find it in some sort of unpredictable situation. That's why it's important to purchase a quality boat insurance policy that will hopefully cover the risks associated with your specific boat.
In this guide, we're going to break down the different features of boat insurance and what we recommend in order to keep your watercraft safe.
What is Boat Insurance?
Congrats! You're officially a boatowner. It's almost time to envision the unforgettable memories you're about to make on the water. But first –insurance.
As a large investment, you want to make sure you keep it protected. Purchasing boat insurance is a crucial step towards protecting your boat. A standard boat insurance policy is designed to provide coverage should the boat or its equipment is damaged. Those basics are needed to ensure your investment doesn't go up in flames (literally).
But shouldn't good boat insurance coverage protect against the risks posed to my specific watercraft type? We agree completely. Keep reading…
» RELATED: A Breakdown on Liability Coverage
Customized Coverage By Boat Type
Bass boats are great for freshwater fishing. They're smaller in size, but fully capable of helping you reel in a spectacular catch. Most will have swivel chairs that help the angler cast out from virtually any angle on the vessel. Other common features include storage bins for tackle, slots for multiple rods and lures, and a live well to store your catches.
Whether a tournament or recreational angler, it's important to have protection for equipment, including rods and reels, as well as the boat itself. Water exposure can lead to damage. Luckily, we offer coverage for fishing tournament use.
Who:
Lund Owners
Ranger Owners
Scout Owners
Skeeter Owners
Tracker Owners
Triton Owners
Etc.
Center console boats are another ideal choice for fishing, but they can handle both offshore and inland waters. They also make for great family boats, as they are larger in size. Designed with a deep-V hull and level decks, center consoles provide stability when encountering big waves. Most also include insulated fish coolers, live wells, rod holders, and several storage areas. Essentially, they can accommodate any sort of fishing enthusiast.
In terms of boat insurance coverage, we recommend an agreed value, towing and roadside assistance, along with a bodily injury and property damage package to start. Luckily, at SkiSafe we automatically afford those protections to all center console boat owners.
From there, we aim to go beyond the basics to provide tailor-made coverage options to properly safeguard your specific boat. Some extra protections you can add onto the boat insurance policy include gear and equipment coverage and extended navigation options.
Who:
Boston Whaler Owners
Contender Owners
Grady-White Owners
Intrepid Owners
Mako Owners
Hydra-Sports Owners
Wellcraft Owners
Etc.
Motor yachts and power cruisers are spacious and comfortable – the ideal choice for extended cruising. They can navigate well offshore. Plus, their large engines can cover a significant amount of ground without needing to refuel. Smaller options start at around 34-feet long, while the bigger options can be as upwards of 100 feet.
SkiSafe offers specific insurance coverage for the common risks a luxury watercraft faces. We understand an inboard motor yacht is a substantial investment, which is why we have a dedicated policy for its owners. The SkiSafe's Seafarer policy will give you superior protection coupled with unparalleled service. It's a win, win.
Who:
Azimut Owners
Tiara Owners
Chaparral Owners
Four Winns Owners
Thunderbird Formula Owners
Sea Ray Owners
Etc
Pontoon and leisure boats are built with large decks, lounge areas, sun pads, and ample seating. They're great options for private pleasure boating at an affordable price. They can hold a good amount of passengers comfortably and can even support activities like water skiing, fishing, or simply relaxing on the water.
We insure traditional pontoons, tri-toons, and even luxury pontoons (all at an affordable price). Not to mention, we will create a custom policy that addresses the risks and considers your specific interests. A pontoon insurance policy can include options like medical payments coverage, personal property coverage, a disappearing deductible, towing reimbursement, and more.
Who:
Crestliner Owners
Avalon Owners
Bennington Owners
Regency Owners
Sun Tracker Owners
Etc.
A PWC/jet ski is a fun and affordable way to get out on the water. The fuel, maintenance, and other costs are relatively low. You can even store it in your garage for the off-season.
Personal watercraft insurance with SkiSafe can protect your vessel in the event of an accident, damage, or theft. We recommend that the policy covers physical damage, bodily injury, medical payments, towing and roadside assistance, among other risks posed to you.
Who:
Kawasaki Owners
Sea Doo Owners
Yamaha Owners
Etc.
» RELATED: The Ultimate Guide to PWC Insurance
A sailboat affords great control when navigating through high winds and choppy waters. The main source of power is the wind, though some have a small auxiliary engine. The engine will aid when docking and assist when wind speeds are low. A sailboat can take you far, with little fuel needed.
Sailboats have several varying systems and mechanisms that differ from a power boat. SkiSafe sailboat insurance policies will provide coverage for rigging and other equipment within the vessel that requires proper protection. We will take the specific vessel and navigation territory into consideration when writing the policy, ensuring personalized coverage to each and every sailor.
Who:
Beneteau Owners
Catalina Owners
Hallberg-Rassy Owners
Hinckley Owners
Hunter Owners
Jeanneau Owners
Swan Owners
Etc.
Tow boats are great when water skiing, wakeboarding, and wake surfing, as well as everyday cruising. Wake boats work in different ways, creating a wave shape that is determined by the configuration of the ballast. Newer boats have the ability to evenly distribute weight throughout the craft, which will help significantly with wave size and quality.
We always back ski and wake inboard boats with a high-quality policy, whether it's used for for casual water skiing and wakeboarding or in tournaments. Tournament and club skiers and wakers often require higher liability limits. Our policy can make sure you satisfy these requirements for protection and indemnity arising from the use or ownership of your boat.
Who:
Centurion Owners
CorrectCraft Owners
Malibu Owners
Mastercraft Owners
Pavati Owners
Tige Owners
Etc.