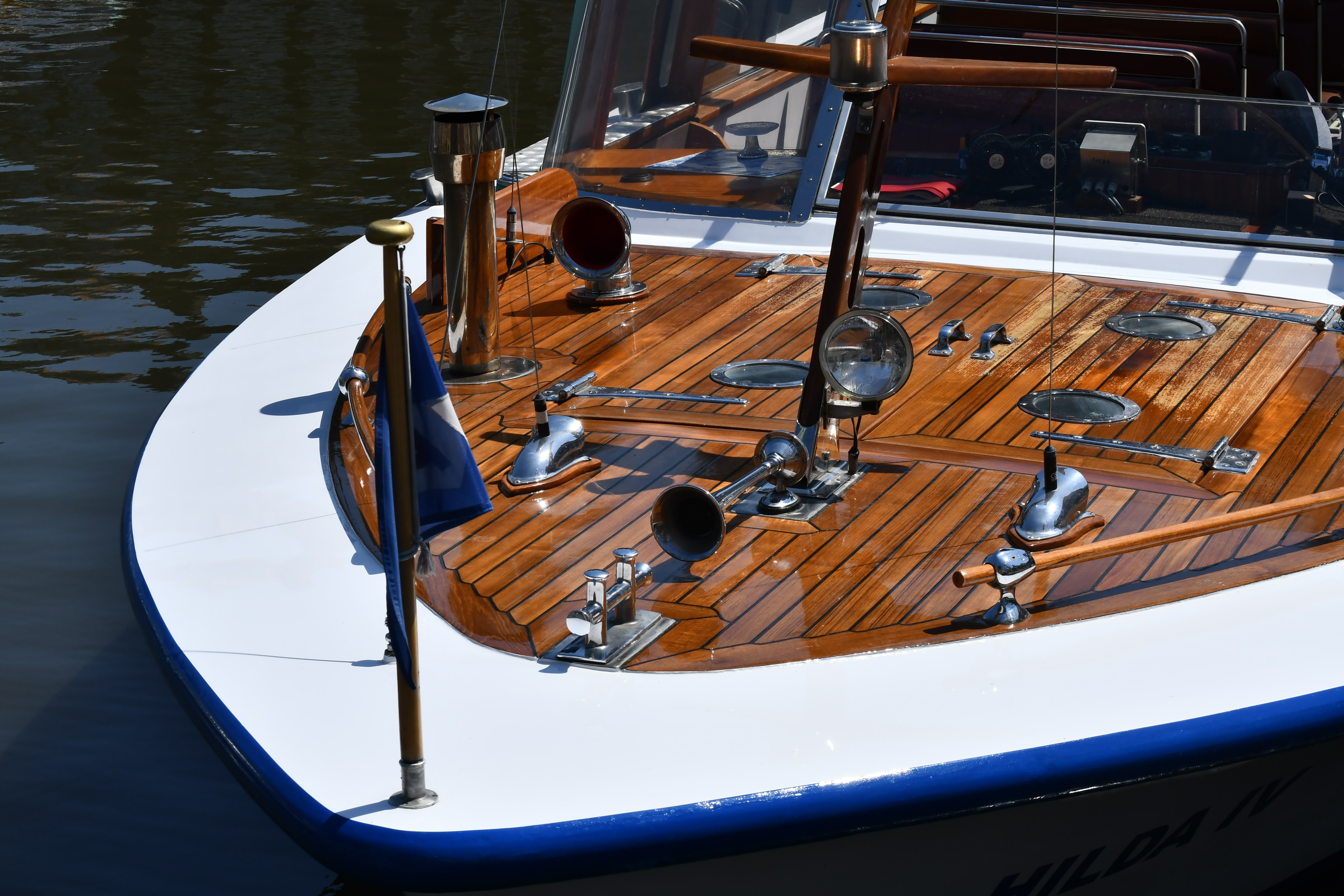 Pleasure Boat Registration and Equipment
There's no denying that recreational boating is very popular throughout the country. We are fortunate to provide quality boat insurance coverage from Maine to Florida to California and everywhere in between. More than 500,000 boaters nationwide have chosen SkiSafe Recreational Boat Insurance for coverage on their boats and personal watercraft.
We work carefully to ensure that your comprehensive boat insurance package addresses any local requirements — no matter where you are or what kind of boat you have. But maintaining a full-coverage insurance policy is only one component of boating basics. There's more to consider - such as satisfying registration requirements and obtaining proper gear and equipment.
Registration Requirements and Documentation
Both Federal and state laws require that any private pleasure vessel is registered in the state where it is operated. Even if the owner of the vessel documents it as exclusively for pleasure with the federal government, you must still apply for a registration certificate in the state of operation as well.
All undocumented watercraft operating with propulsion machinery must be registered in the state of use. Once properly registered, a Certificate of Number will be issued, which must be displayed on the vessel.
Here's some of the required documentation and important terms to know:
Certificate of Registration: State-issued Certificate of Number. This registration certificate serves as proof of your current registration and of ownership. In most states, vessel operators must carry the original certificate of registration on board. The same goes for all other vessel documentation.
Display of Number: States require that the registration number is painted or permanently attached to the vessel, typically on both sides of the bow. The numbers should be a contrasting color to the craft and read from left to right. This number typically consists of numbers and letters, and cannot be transferred to another vessel.
Hull Identification Number (HIN): Federal rules and regulations require that all vessel manufacturers permanently assign a HIN to every vessel created. This is a 12-character identification number that assists in product safety, vessel recovery, and more. It's similar to a VIN number on a car and should not be confused with the vessel's registration number.
Vessel Documentation: Larger vessels owned by U.S. citizens are required to be documented with the U.S. Coast Guard. This documentation will be needed in international waters.
Titles: The title acts as your proof of ownership. When buying or selling watercraft, it must be surrendered to a new owner at the time of transfer.
Bill of Sale: Contains both the seller's and purchaser's names and a description of the boat, including hull identification number (HIN), year, make, and length. This also shows proof of ownership.
Change of Ownership: When a vessel is sold, the certificate of registration or title must be signed over to the new owner. To protect yourself when transferring ownership, you should remove the validation stickers from the hull before turning the boat over to the new owner. This will ensure that the new owner doesn't use the vessel under your registration.
Change of Address: Any address change should be filed through the corresponding department in your state and noted on the registration certificate.
Registration Renewals: Most states will send you a registration renewal after a specific interval - usually every couple of years. Renewing your registration will generally come with a fee and should be filed a few weeks before expiration.
Registration Fees: Oftentimes your registration fee is dependent on the length of your vessel. For example - vessels less than 16 feet could have a $20 registration fee, while watercraft 26 feet or longer could have a $50 registration fee. Registration fees vary from state to state.
Trailering Registration Requirements: Most states also require that all trailers are registered through the state and obtain valid registration documentation, similar to a car.
» MORE: USCG Requirements for Recreational Vessels
Required Equipment Aboard Watercraft
Personal Flotation Devices
Every pleasure vessel must have USCG-approved wearable life jackets for each passenger aboard. Additionally, vessels 16-feet and larger are required to have a USCG- approved type IV throwable flotation device.
Life jackets and throwable aids must be readily accessible, meaning they must be stored in a place that's easily and quickly reachable in an emergency. Life jackets must also be of appropriate size for the wearer and free of tears or punctures.
Tip: When wearing a life jacket, the straps or zippers must all be tied or zipped for the aid to work properly. Essentially, all fasteners must be attached and functional.
» MORE: Life Jacket Guide
Visual Distress Signals
Most boats are required to carry multiple USCG-approved day/night flares or signals. It's strongly recommended that all vessels operating between sunset and sunrise carry designated nighttime visual distress signals. These devices must be in serviceable condition and readily accessible in an emergency. Always check the expiration date printed on the device and replace it if lapsed.
Here are some different types of visual distress signals (VDS):
Parachute flares
Hand-held flares
Meteor flares
Distress flags
Hand-held smoke signals
Fire Extinguishers
All mechanically propelled vessels less than 26 feet in length must carry at least one B-I US Coast Guard-approved fire extinguisher. Vessels 26 feet to 40 feet in length must carry two B-I US Coast Guard-approved fire extinguishers. Vessels 40 feet to 65 feet in length must carry three B-I US Coast Guard-approved fire extinguishers. One B-II extinguisher can generally substitute for two B-I extinguishers.
Check your extinguishers frequently to ensure that they are fully functional and undamaged. Keep the nozzle free of blockages, check the pressure gauge and replace cracked or broken hoses. It's better to have it inspected by a professional, rather than personally testing it to determine its reliability.
Anchor
All mechanically propelled vessels, except PWC, must carry an anchor and line of sufficient weight and strength to provide the vessel with safe anchorage. Prudent mariners
should have an anchor which can keep hold when subjected to worst-case scenario wind and wave conditions. The anchor line should also be between 7 and 10 times the depth of water where you normally anchor.
Whistle or Horn
Watercraft 39 feet and larger should carry a mechanical device capable of producing a blast of two or more seconds in duration. On vessels less than 39 feet in length, a mouth whistle is usually permitted.
Navigation Lights
Recreational watercraft should display their required navigational lights between sunset and sunrise, or during periods of restricted visibility.
Other Safety Items and Equipment
First Aid Kit
Emergency Position Indicating Radio Beacon (EPIRBs)
Personal Locator Beacons (PLB)
Man Overboard System
Satellite Emergency Notification Device
Tool Kit
Compass
Bilge Pump
Marine Radio
Spare Parts
» MORE: Boat Safety Electronics