REGISTRATION AND DOCUMENTATION REQUIREMENTS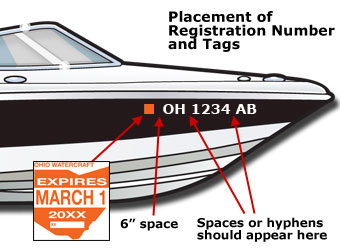 Registration
The two methods of registration for U.S. recreational vessels are as follows:
Vessel Registration: state-issued Certificate of Number
Vessel Documentation: federal documentation with the Coast Guard
All undocumented watercraft operating with propulsion machinery must be registered in the state of use. Once properly registered, a Certificate of Number will be issued, which must be displayed on the vessel.
Display Numbers
Registration numbers must be painted or placed permanently on the front of the vessel. The numbers should be a contrasting color to the craft and read left to right. In addition, validation stickers should be placed within six inches of the registration number.
Watercraft Documentation
Recreational vessels are required to carry a U.S. Coast Guard Certificate of Documentation if the vessel is owned by a citizen of the United States and measures at least five net tons or around 25 feet in length. This documentation is needed in international waters.
Hull Display
All recreational watercraft should display the name of the vessel and the hailing port in the same area on the hull. The placed letters should be greater than 4 inches in height and easy to read.
Interior Requirements
All watercraft must have their official number clearly visible on some area of the interior. The numerical structure should look as follows:
NO.1234567
---------------
EQUIPMENT AND SAFETY REQUIREMENTS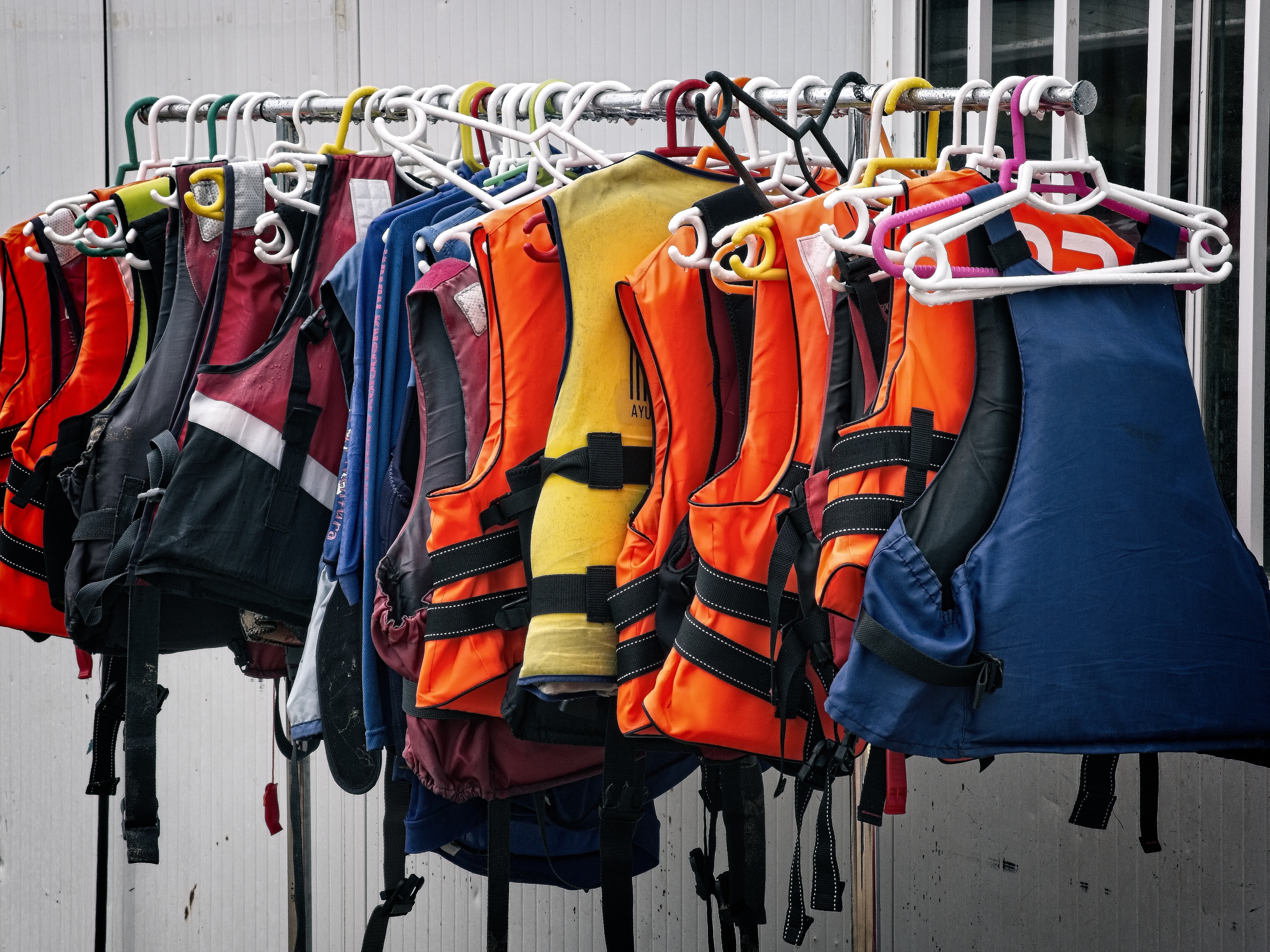 Personal Flotation Devices
All personal flotation devices must be Coast Guard approved.
Watercraft less than 16' must have one Type I, II, III, or V per person
Watercraft bigger than 16' must have one Type I, II, III, or V per person and one Type IV throw-able device.
Fire Extinguishers
Boats with a length less than 26' must have one B-I fire extinguisher
26'-40' boats must have two B-I extinguishers or one B-II extinguisher
40'-65' boats must have three B-I extinguishers or one B-II and one B-I extinguisher
Visual Distress Signals
Watercraft less than 16' must have night signals when operating between sunset and sunrise
Watercraft greater than 16' must have a minimum of three day-use and three night-use pyrotechnic devices
Sound Producing Devices
Boats with a length less than 39.4' must have a horn, whistle, or some device with an efficient sound.
Boats larger than 40' must have one bell greater than 300mm in addition to a horn, whistle or similar device.
Backfire Flame Arrestors
Gas-powered watercraft of all sizes must have one Coast Guard approved device on each carburetor
Ventilation
All size watercraft must have one Coast Guard approved powered system
Pollution Regulations
All boats must follow the "honor system" when it comes to polluting
Boats larger than 26' must have a 5'' X 8'' oil discharge placard and a 4'' X 9'' MARPOL trash placard. Watercraft over 39.4'' must have a waste management plan in addition.
Marine Sanitation Devices
All boats under 65' must have a CG-certified Type I, II, or III marine sanitation device
Vessels over 65' can only have Type II or III
Navigation Devices
All boats under 39.4' must be familiar with the recommended rules
Vessels 39.4' and over are required to have a current copy of the USDOT USCG International – Inland Navigation Rules aboard.