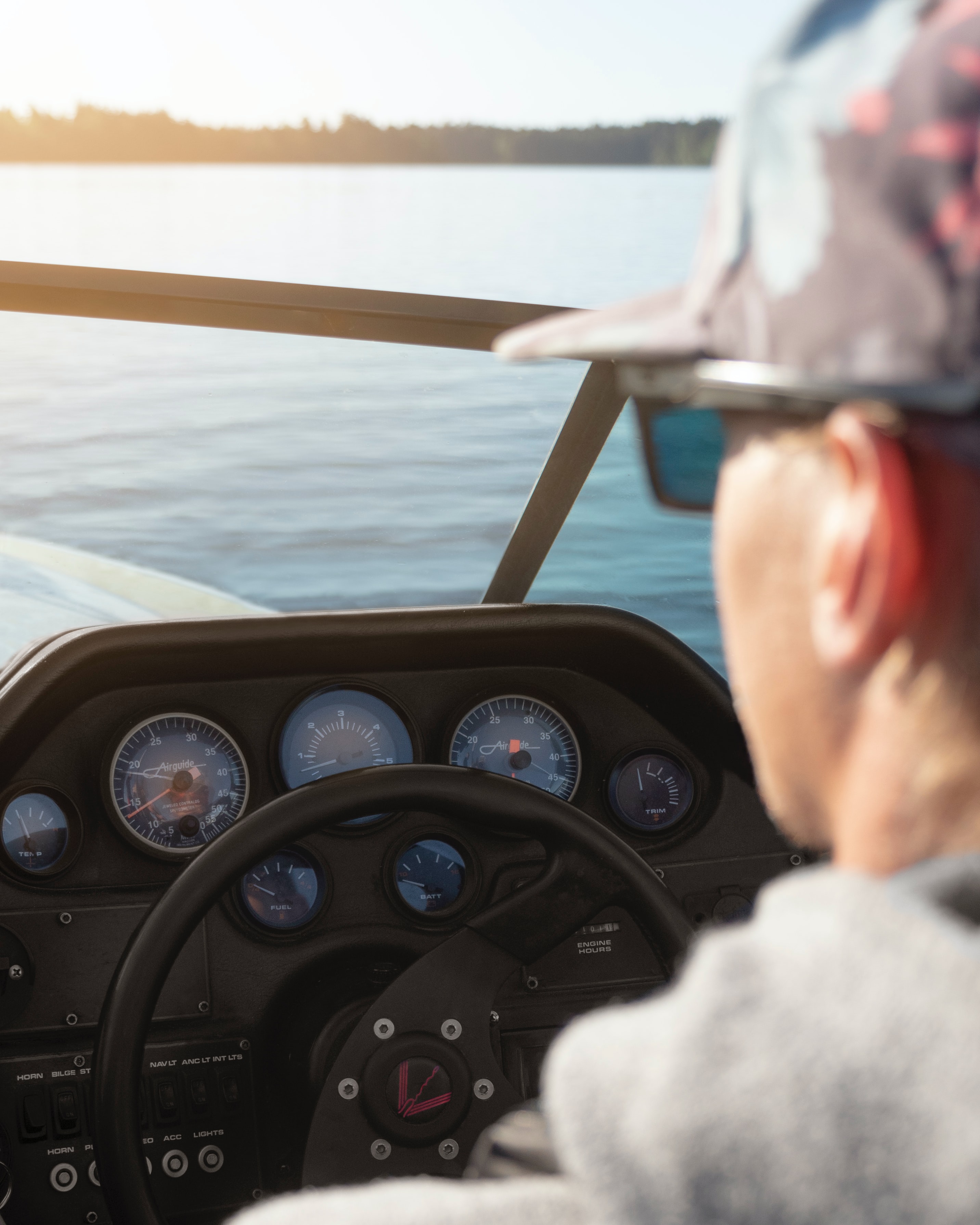 Boat Safety Electronics
You should never have to experience a serious emergency on the water. Unfortunately, accidents do happen and it's best to be prepared for any scenario. Safety should always be your first priority. Preparation for emergency situations is the best way to avoid or combat them.
Luckily, there are marine electronics available that can help protect your safety on the water. It is important to evaluate your needs as a boater and your boating habits. Consider things like how far offshore you take your vessel, if you boat at night, if you boat alone, etc. These considerations will help identify which tools will work best for you.
Here are some resourceful marine devices:
EPIRBs
EPIRBs, or emergency position indicating radio beacons are used to alert search and rescue services when there is an emergency. The radio will transmit a coded message that is sent via satellite to the nearest rescue centers. The receivers are sourced with a GPS which offers great coverage, fast detection, and an accurate location finder. This device is widely used with pleasure boats, serving as a backstop for emergency situations.
Personal Locator Beacons
PLBs, or personal locator beacons, differ from EPIRBs in that they are much smaller and meant to be carried on the person. They are designed to be used anywhere in the world, water or land. They do, however, serve the exact same goal as EPIRBs and work in the same way. They will send a coded message on the 406 MHz distress frequency to various rescue locations.
Man-Overboard Systems
MOB products, or man-overboard products, are small and reliable VHF radios that take advantage of DSC and AIS capabilities. These systems are more commonly used in the cruise industry but can be adopted into leisure boating practices as well. Man-overboard systems can detect man overboard events and provide immediate, actionable data to respond accordingly.
Satellite Emergency Notification Devices
SEND, or a satellite emergency notification device, is a portable emergency notification system that can locate a vessel using commercial satellite systems. When it is triggered, location information is sent via the commercial satellite to a commercial monitoring agency who will pass it on to the appropriate rescue team, such as the Coast Guard, search and rescue teams, local police, etc. SPOT is a great brand of SEND devices.