A Guide on Different Types of Boats
Bass Boats
Bass boats are on the smaller side and built for fishing in mostly freshwater. Most feature swivel chairs that allow boaters to cast out from any angle. They also contain storage bins for tackle, slots for rods and lures, and a live well to store caught fish. An ideal setup for any angler.
Maintenance
After every tournament it's important to check the equipment, including rods and reels, as well as the boat itself. Water exposes watercraft to challenging environments that can foul the boat. Walk around the perimeter of the vessel, inspect the outboard for debris, tighten the transom bolts, and add grease as needed. Follow standard boat maintenance tips too.
Bass and tournament fishing watercraft may need some extra protection. We offer coverage for fishing equipment and tournament use. With our expertise in boat insurance, we can customize your policy to manage any special risks.
Popular Manufacturers
-----
Center Console

Center console boats are an ideal choice for fishing in any water. They can also make great family boats. Their deep-V hulls are designed to provide stability when encountering waves. They have level decks, insulated fish coolers, live wells, rod holders, and multiple storage areas that accommodate fishing enthusiasts.
Maintenance
Center consoles?are easier to maintain than other kinds of boats. Unlike traditional fishing boats, center consoles have fiberglass hulls and non-skid decking. This enables boaters to quickly and easily hose down the deck and the entirety of the boat. Most center console hulls can be cleaned with the simple use of soap and water.??
Center console boats typically enjoy numerous boat insurance coverage features, such as agreed value, towing and roadside assistance, bodily injury and property damage, and more. We go beyond the basics to provide specific coverage options that will safeguard your particular needs. We offer extra protection for rods, reels, electronics, additional fishing gear, and extended navigation options.
Popular Manufacturers
------
Inboard Motor Yacht

Motor yachts and power cruisers are spacious vessels, providing many comforts for cruising and extended journeys. They are capable of navigating in "big" water and can cover significant distances without refueling. They are usually 34'-100'+ long, powered by larger engines, and equipped with advanced technology (pod drives, bow thrusters, and other sophisticated navigation equipment).
Maintenance
To preserve value, it is important to care for and maintain this substantial investment. Clean the vessel after every use. Clean the bottom for marine life periodically, checking it every couple of months, especially if operating in saltwater. Check all systems, including air conditioning filters, pumps, exhaust, battery life, and all fluid levels. Wax the vessel every three to six months, if appropriate, and have the engine serviced as recommended by its manufacturer. Properly winterize the craft for the off-season.
We have developed specific insurance solutions to cover the common risks of luxury watercraft. All aspects are factored into SkiSafe's Seafarer policy, providing you with superior protection coupled with unparalleled service.
Popular Manufacturers
------
Pontoon

A pontoon is designed to allow for a large deck that can accommodate lounge areas, sun pads, and ample seating. Pontoons and leisure boats are great choices for private pleasure boating at an affordable price. They are very versatile and can even support activities like skiing, fishing, or just relaxing on the water.
Maintenance
Aluminum decking makes them easy to clean and maintain. Make sure to use a non-skid cleaning product on the deck and regularly check the hull and pontoons for dents or leaks. If ever used in salt or brackish water, flush the engine after every use to prevent corrosion. As with any type of boat, be sure to properly winterize and securely store during the off-season.
Pontoon and Leisure Boat Insurance
We insure traditional pontoons, tri-toons, and luxury pontoons at very affordable prices. We'll create a policy that manages your risks and considers your interests. If primarily used for fishing, we can increase gear and equipment coverage. For leisure watercraft, we can include expanded personal property coverage, plus a disappearing deductible, towing reimbursement, and a whole lot more.
Popular Manufacturers
------
PWC / Jet Ski

A PWC/jet ski is a fun and affordable way to get out on the water. The fuel and annual maintenance costs are relatively low, and you can store it in your garage for the off-season.
Maintenance
Regularly perform a thorough inspection of the vessel to make sure everything is in tip-top shape. Look for tears in the seats, fiberglass damage, corrosion on the engine or pump, compression for the engine and pump, and waterlogged seats.
Personal watercraft insurance should protect your PWC/jet ski in the event of an accident, damage, or theft. Depending on the details of your policy, PWC insurance can cover physical damage, bodily injury, medical payments, towing, and roadside assistance, and more. We will work closely with you or your agent to create a coverage plan that meets your exact needs.
Popular Manufacturers
------
Sailboat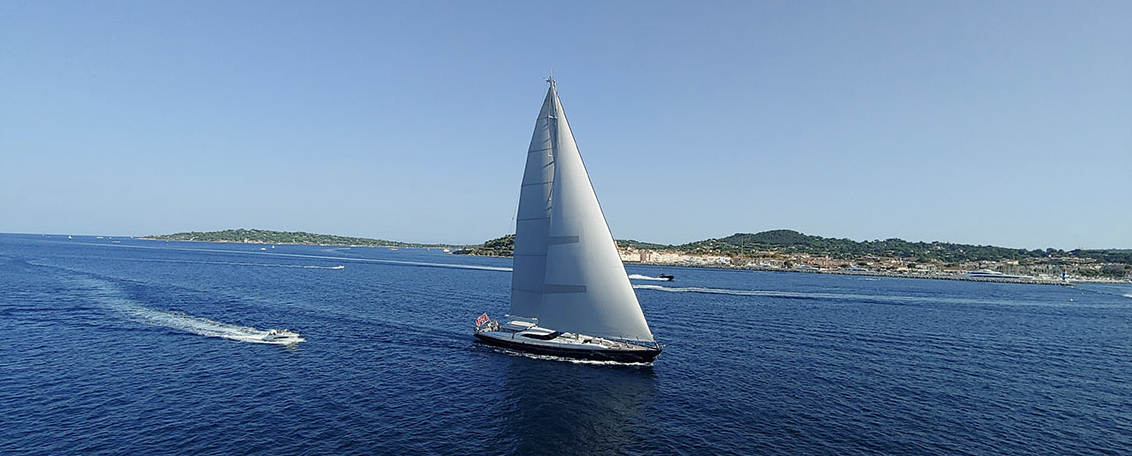 A sailboat affords great control for navigating through wind and water. Many have an auxiliary diesel engine to aid in docking and assist when there is no wind. If you have the time, a sailboat can take you long distances, with little fuel usage.
Maintenance
A sailboat's main source of power is the wind, but a relatively small auxiliary engine makes docking and navigating easier when the winds aren't sufficient. Even a smaller engine has to be maintained properly. Additionally, replacing and repairing equipment on a sailboat can get expensive. Sails and rigging should be replaced when worn, which varies with the amount of sailing that you do. They will last longer if you keep them furled at the dock.
Sailing vessels have rigging and equipment that is different from power boats. Our policies provide coverage that takes these additional factors into consideration. Sailboat?insurance requirements vary and are dependent on the specific vessel and navigation territory,?making it?vital to partner with an insurer that?has extensive boating?knowledge. We are that partner.
Popular Manufacturers
--------
Ski and Wake Inboard

Tow boats can be used for waterskiing, wakeboarding, wake surfing, and everyday cruising. The wake-size and shape are important factors when participating in water sports. The shape is determined by the configuration of the ballast. Newer ski boats, post 2012, have systems that automatically add an even amount of weight to both sides of the craft.
Maintenance
There are several checklist items that are specific to ski boats. Their machinery are complex systems that require care and attention. Get regular checkups by a trained professional. This will help ensure long-term use. In addition, marine waxes applied to the hull will provide an extra layer of UV protection. UV protection is also advisable for all leather, plastic, rubber, vinyl, Plexiglas and carbon fiber surfaces. Finally, rinse and wipe down the vessel after every use.
Ski and Wake Inboard Insurance
Whether you use your ski boat to water ski or in wakeboard tournaments or simply for personal pleasure, it has to be backed up with a strong policy. Tournament and club skiers often require higher liability limits. A ski boat insurance policy should cover your boat, protect you in the event of liability arising from bodily injury or property damage to others, and provide medical payments coverage.
Popular Manufacturers
--------
Yacht

'Bigger is better' is a common misconception in the boating community. Luxury watercraft should have quality materials and features that are built to last. From hull design and propulsion to on-board design, yachts are the epitome of innovation and luxury.
Maintenance
In terms of maintenance needs, we recommend having trained professionals perform the delicate and intricate upkeep on a luxury watercraft. Consider all necessary precuations to protect this investment during the off-season as well.
Yachts are a significant investment and should always have a strong insurance policy. Yacht insurance requires an additional level of care and coverage. Not only do we?provide coverage for the captain, crew, and other boat amenities, but we also have an exceptional claims team that is trained to recognize and respond to the unique needs of luxury watercraft.
Popular Manufacturers