1. Ernest Hemingway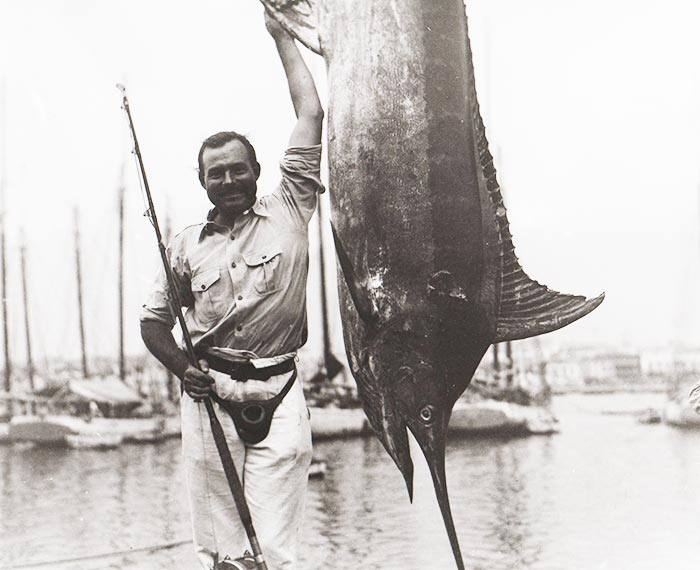 Remember Santiago from Hemingway's "Old Man and the Sea"? According to the novella, he had a multiple day battle with an 18-foot marlin. But Santiago and his marlin were a part of a fictional story, of course. However, Hemingway himself was quite the fisherman. He went after saltwater angler, marlin, barracuda, sailfish, sharks, and tuna off the shores of Key West and Cuba. I guess we know where he got the idea for his book.
2. Thomas M. Gifford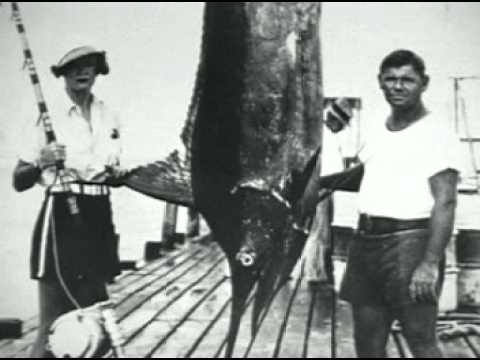 Next up we have Thomas M. Gifford, a charter skipper who was big-time into catching blue-water angler. A career fisherman for over 50 years, he developed a deep knowledge of fishing and hundreds of insane fishing stories. His record-landing reputation gained him famous saltwater clients like Hemingway, Michael Lerner, Charlie Lehman, and Van Campen Heilner. He is known for developing the Atlantic spreader outriggers, flying gaff, and star drag reel. This equipment is considered essential in today's fishing world.
3. Michael Lerner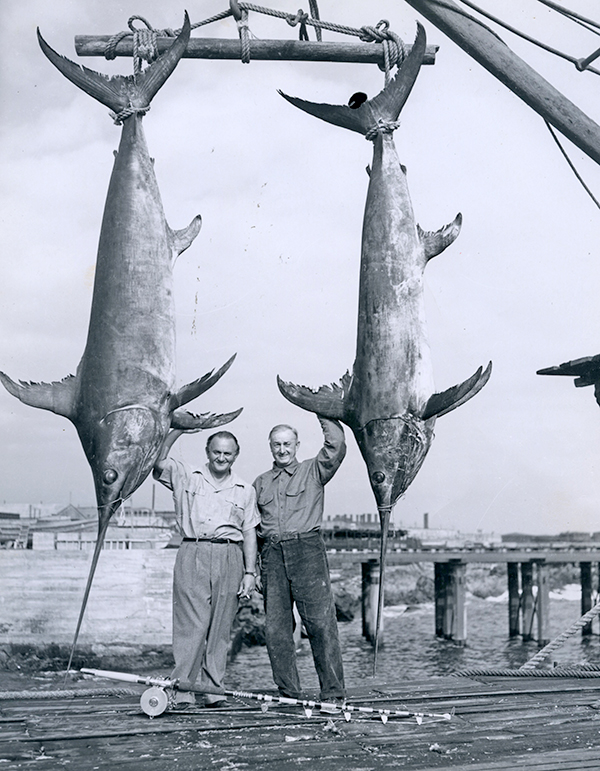 Not only was Lerner exceptional at catching impressive fish, but he also made significant scientific contributions to the sport. He often fished for anglers, blue marlin, striped marlin, swordfish, tuna, and black marlin. He is founder of the International Game Fish Association and often financed trips with several Museum of Natural History scientists to help promote marine science and conservation. (P.S. save the turtles. Use paper straws.)
4. Curt Gowdy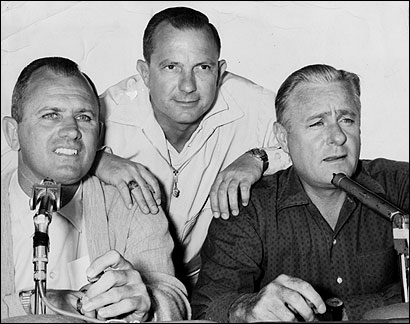 Not only was he a legendary fisherman, but a legendary sports spokesman as well. Gowdy was the voice of the Boston Red Sox and a fishing enthusiast. While traveling to Florida for training camp, Gowdy picked up on fly, snook, and tarpon fishing. He then brought competitive trout fishing to ABC's, "Wide World of Sports". The segment was so popular, it led to the creation of TV's first fishing show, "The American Sportsman". He hosted the show for over 20 years and fished with many celebrities throughout the world. Gowdy is credited with bringing awareness and conversation to the fishing world.
5. Ted Williams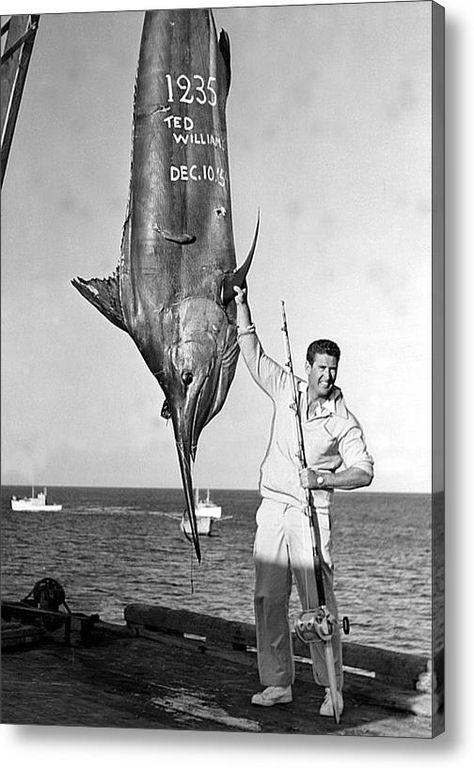 Teddy Baseball is known as one of the best saltwater and freshwater anglers of all time. He first began fishing in Florida while serving in WWII as a fighter pilot. He fished for almost everything, including his favorites tarpon, bonefish, and Atlantic salmon. He was known for releasing much of what he caught. Teddy was also an avid lure collector.