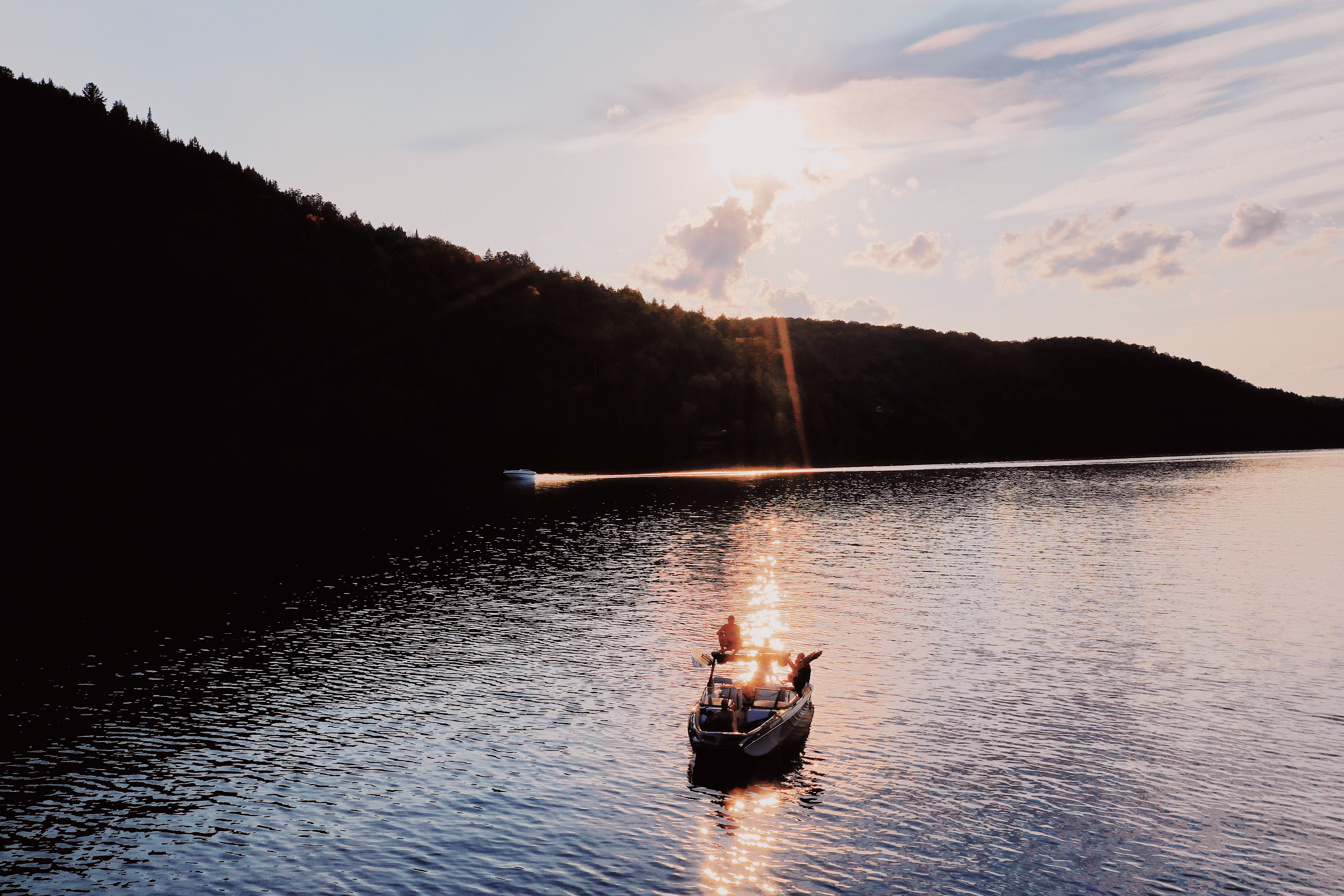 Finding an Affordable Boat Now
The pandemic has caused millions of people to cancel their summer travels. We have found that many are turning to alternative solutions – like boating. Although a boat is quite different than hiking the Inca trail of Machu Picchu or enjoying a big bowl of spaghetti in Roma, it still affords you the opportunity to be outside and on the water, and remain 6-feet apart from others. So, maybe the summer of 2020 isn't cancelled?
Here's a guide to finding an affordable boat and making the most out of your summer.
As the coronavirus continues to affect communities across the U.S., it's important to find some joy through this crisis. Personally, I've done around 6 puzzles so far and I'm starting to get sick of them. With the nice weather, it's only natural to want to find outdoor activities. Boating is the perfect answer.
You may wonder, is a boat purchase a good idea now? Can you even buy a boat now? The short answer to both is yes and yes. And here's why - a boat's value is whatever it is worth to you. Look at your financial situation, evaluate how often you would use the boat, and go from there. For determining whether you're financially ready to buy a boat, click here.
As you evaluate options, consider factors like boat type, your budget, financing options, insurance, and available warranties. If you are buying a used boat, here are some questions you will want to ask the seller before purchasing.
Are you the original owner of the boat?
How long have you owned the boat?
Is there a warranty left on the boat? Is it transferable?
How often was the boat serviced? Do you have documentation?
Where did you store the boat in the off-season?
Were there any major repairs done?
Is this the original motor?
Was it used in freshwater or saltwater?
Is there equipment included in the sale?
When considering insurance, focus on the premium, deductible and coverage limits.
You may be wondering how to safely inspect the boat while social distancing. Well, you can either tour it virtually or go in person, wearing a mask and gloves and keeping 6-feet apart from others. This is an important part of the process. Take a good 1-2 weeks to research the marketplace and see what boats fit your budget. This research will educate you on the inventory available and how that aligns with your budget.
Next, consider getting approved for a loan if you plan on financing. Get approvals from different lenders to compare interest rates. That can be a game changer when it comes to financing. Luckily, the interest rate on a boat loan usually isn't very high.
Once your loan is secured and you found the boat you want to purchase, it's time to negotiate. You can do this either with the dealer of a newer boat or the seller of a used boat. If buying a larger used boat, make sure you obtain a pre-purchase marine survey . This will give you an in-depth evaluation of the boat's condition and seaworthiness.
We understand these have been a hard couple of months. Boating can make them a little better and lot more fun. It's a great way to spend time with family or whoever your quarantine crew is. This is the perfect summer to get that boat you've been longing for and to enjoy it for many more years to come, even when we're out of this crisis.