Here are some of the anti-theft systems available:
SPOT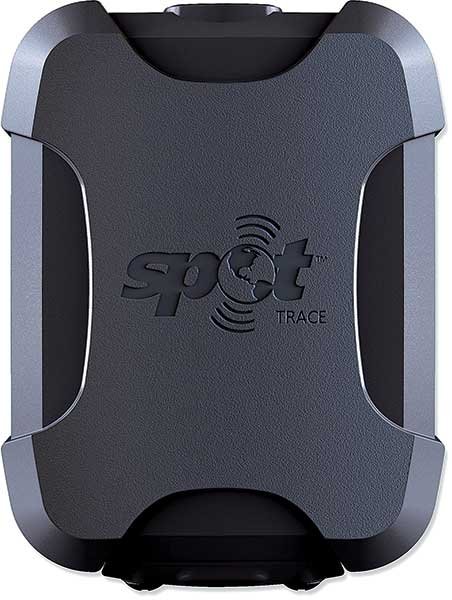 Another option is Spot Trace, an advanced theft-alert tracking system. SPOT detects motion from vibration sensors and will notify the boater via text or email of real-time GPS coordinates. The device also sends asset status updates in either 2.5, 5, 10, 30, or 60-minute intervals, regardless of movement, to ensure the boat is where you left it.
KEY FEATURES:
Motion-detection text and email notifications
Top-notch satellite technology

GPS tracking via google maps

Long battery life

2.5, 5, 10, 20, or 60-minute tracking intervals
---------------
GOST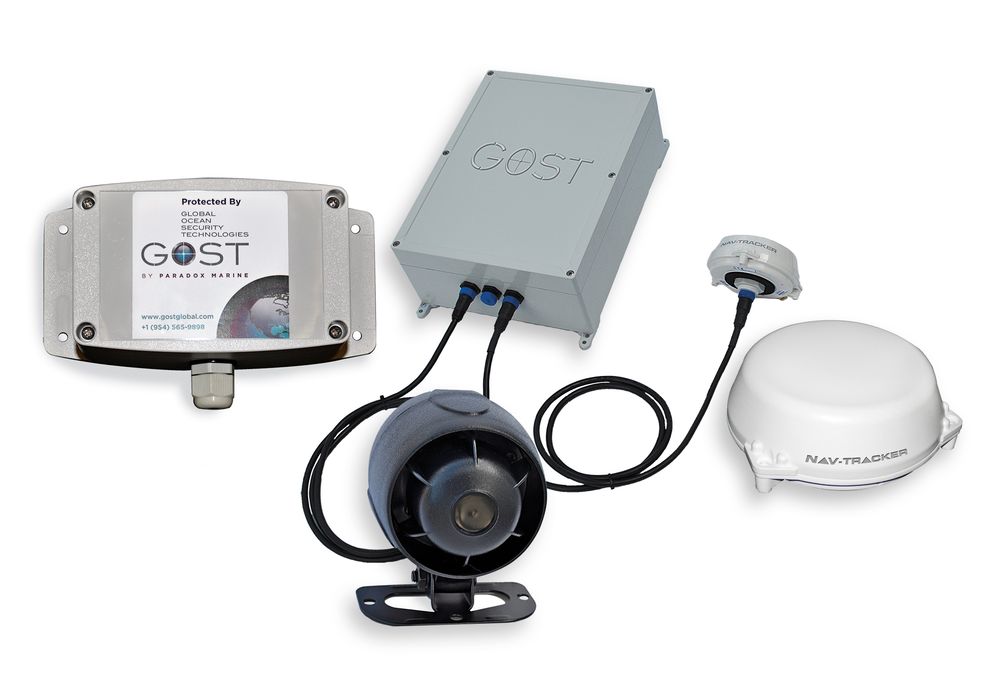 Gost Global has built a security system that is designed to give your watercraft total protection, featuring high-definition video surveillance and satellite-based GPS tracking. There are interactive keypads installed throughout the vessel that can be controlled from a smartphone or tablet. GOST can accommodate up to 16 touch-screen units and 192 wireless and/or hardwired sensors.
The GOST security system has several features meant to ward off intruders. First, there is a DNA security fog that deposits a unique, location-specific DNA marker on skin, clothing, and stolen items. Second, an alarm will go off if the system is triggered and a response team will be notified. In addition, there are a wide-array of sensors, including wireless motion detectors, smoke detectors, door and window contacts, temperature sensors, pressure sensors, water sensors, and low-voltage sensors available for installation.
KEY FEATURES:
Video surveillance

Satellite-based GPS tracking
192 available sensors

Wireless sensors

Key fob remote

Total control from any mobile device

Anti-theft DNA security fog
GOST acoustic sound barrier
---------------
SIREN MARINE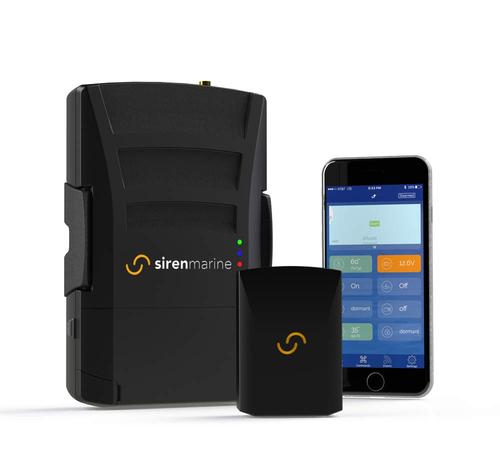 Siren Marine is specifically designed for boat safety and security, offering boat monitoring capabilities from a smartphone or tablet. This system gives information in real-time, including GPS tracking and geofence, temperature alerts, motion sensors, shore power, bilge and high-water alerts, battery monitoring, and engine metrics.
KEY FEATURES:
GPS tracking and geofence

Critical event alerts and reports

Ability to control onboard devices via the siren marine app
Ability to monitor multiple boats

Arm/disarm options

Engine metrics

Bilge and temperate alerts

Battery monitoring
Securing your watercraft with an appropriately configured and installed anti-theft system is a prudent way to prevent theft. GOST, SPOT, and Siren Marine are some of the options that you may want to consider in order to track your boat, give you real-time updates on the status of your craft, and hopefully guard against the theft of your boat or its valuable equipment.