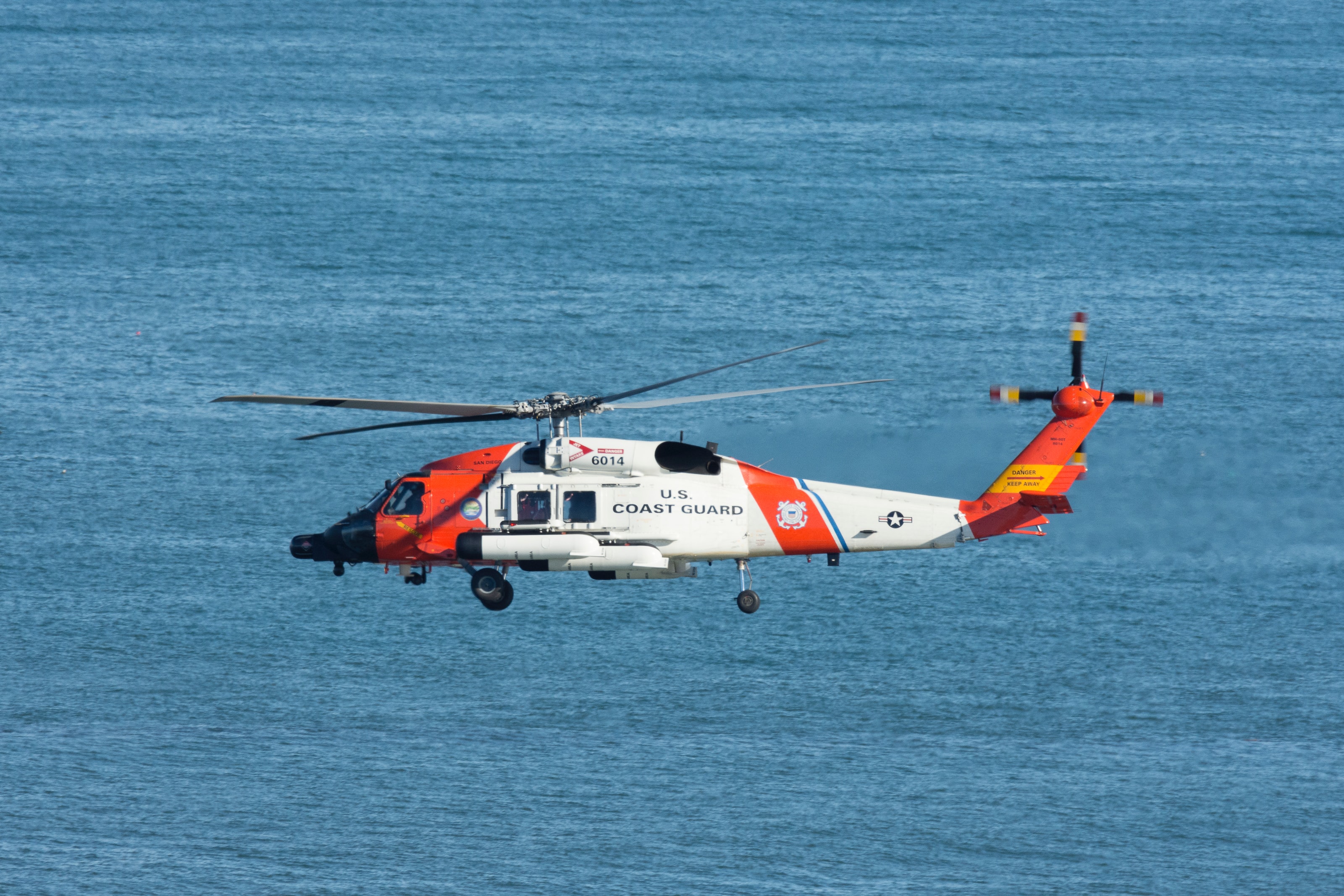 Coast Guard Vessel Safety Checks
Did you know that the U.S. Coast Guard Auxiliary offers free vessel safety checks?
Consider having your boat inspected at the beginning of each boating season to ensure you have all essential safety gear and that it's within the specifications required.
Coast Guard Vessel Safety Checks
A Vessel Safety Check (VSC) ensures that the vessel complies with Federal, State, and Local safety requirements. It is offered as a free public service by the United States Coast Guard Auxiliary Volunteers.
Qualified examiners will meet you at your boat and conduct a complimentary examination of the safety equipment carried or installed. They will discuss the purpose of specific marine safety equipment, clarify federal and state regulations, discuss specific safety procedures, and answer any boating-related questions. The examiner will also inspect certain aspects of the vessel's overall condition during the check.
Vessel Safety Check requirements parallel federal and state requirements concerning equipment and vessel condition. Vessels that pass will be awarded a VSC decal indicating a successful check and a copy of the examination. If your boat does not pass, no citation will be written up or issued at that time. Instead, you are provided a written report on how to correct the discrepancies.
» MORE: Recreational Boating Activity Safety Guide
Reasons to Get a Vessel Safety Check
Safety is the number one reason to get a vessel safety check. It will give you peace of mind knowing that your boat meets all safety standards. In an emergency, you will have all the necessary equipment to handle the situation (to the best of your ability) and summon help.
There are several likely perks when a boat wears the VSC sticker. Furthermore, all vessels that pass the safety check are awarded a U.S. Coast Guard/Auxiliary Decal. This will inform various entities, including the Coast Guard/Auxiliary, Harbor Patrol, Sheriff's & Police, and other boating law-enforcement & safety agencies, that your boat is in full compliance with all Federal and State boating laws.
How to Find an Examiner
After you fill out a short request form, the Coast Guard Auxiliary website can locate the closest volunteer vessel examiners within 30 miles of your location. You can request that they contact you to set up a Vessel Safety Check for your boat.
Items Checked During a Vessel Safety Check
The items checked during a VSC will largely depend on your specific boat or PWC/jet ski requirements. These may include:
Registration and documentation
Life jackets and throwable flotation devices
Fire extinguisher(s)
Navigation Lights
Sound producing devices/bell, horn, whistle, etc.
Voice communications
Visual distress signals
Backfire flame control
Overall vessel condition including electric fuel, galley-heating systems, etc.
Ventilation
Proper display of numbers
Pollution placard (oily waste discharge if applicable)
MARPOL trash placards (garbage dumping restriction if applicable)
Marine sanitation devices (if applicable)
Navigation Rules book (if applicable)
Capacity Plates
Other recommended equipment
While not required on some vessels, the following items are strongly recommended:
VHF Marine Radio with Digital Selective Calling System
Dewatering Device and Backup
Mounted Fire Extinguisher
First Aid Kit
Anchor and Line
Person-in-Water (PIW) Kit
» MORE: Boat Safety Electronics
U.S. Coast Guard Safety Equipment Requirements
Personal Flotation Devices: All vessels' flotation devices must be Coast Guard approved. Watercraft under 16' must have one Type I, II, III, or V per person. Watercraft over 16' must have one Type I, II, III, or V per person and one Type IV throw-able device.
Fire Extinguishers: Boats under 26' must have one B-I fire extinguisher. 26'-40' boats must have two B-I extinguishers or one B-II extinguisher, and boats 40'-65' must have three B-I extinguishers or one B-II and one B-I extinguisher.
Visual Distress Signals: Watercraft under 16 must have night signals when operating between sunset and sunrise. Watercraft over 16' must have a minimum of three day-use and three night-use pyrotechnic devices.
Sound Producing Devices: Boats with a length less than 39.4' must have a horn, whistle, or another device capable of producing sound. Boats over 40' must also have one bell able to produce a 4-second blast for half a mile.
Backfire Flame Arrestors: Gas-powered watercraft of all sizes must have one Coast Guard-approved device on each carburetor.
Marine Sanitation Devices: Any toilet installed on a boat under 65' must be a CG-certified Type I, II, or III marine sanitation device. Vessels over 65' can only have Type II or III devices.
Pollution Regulations: All boats must follow the "honor system" when polluting. Boats over 26' must have a 5" X 8" oil discharge placard and a 4" X 9" MARPOL trash placard. Watercraft over 39.4" must also have a waste management plan.
Navigation Devices: All boaters should be familiar with the recommended rules, but vessels 39.4' and over must have a current copy of the USDOT USCG International – Inland Navigation Rules aboard.
Ventilation: All size watercraft must have one Coast Guard-approved powered system.