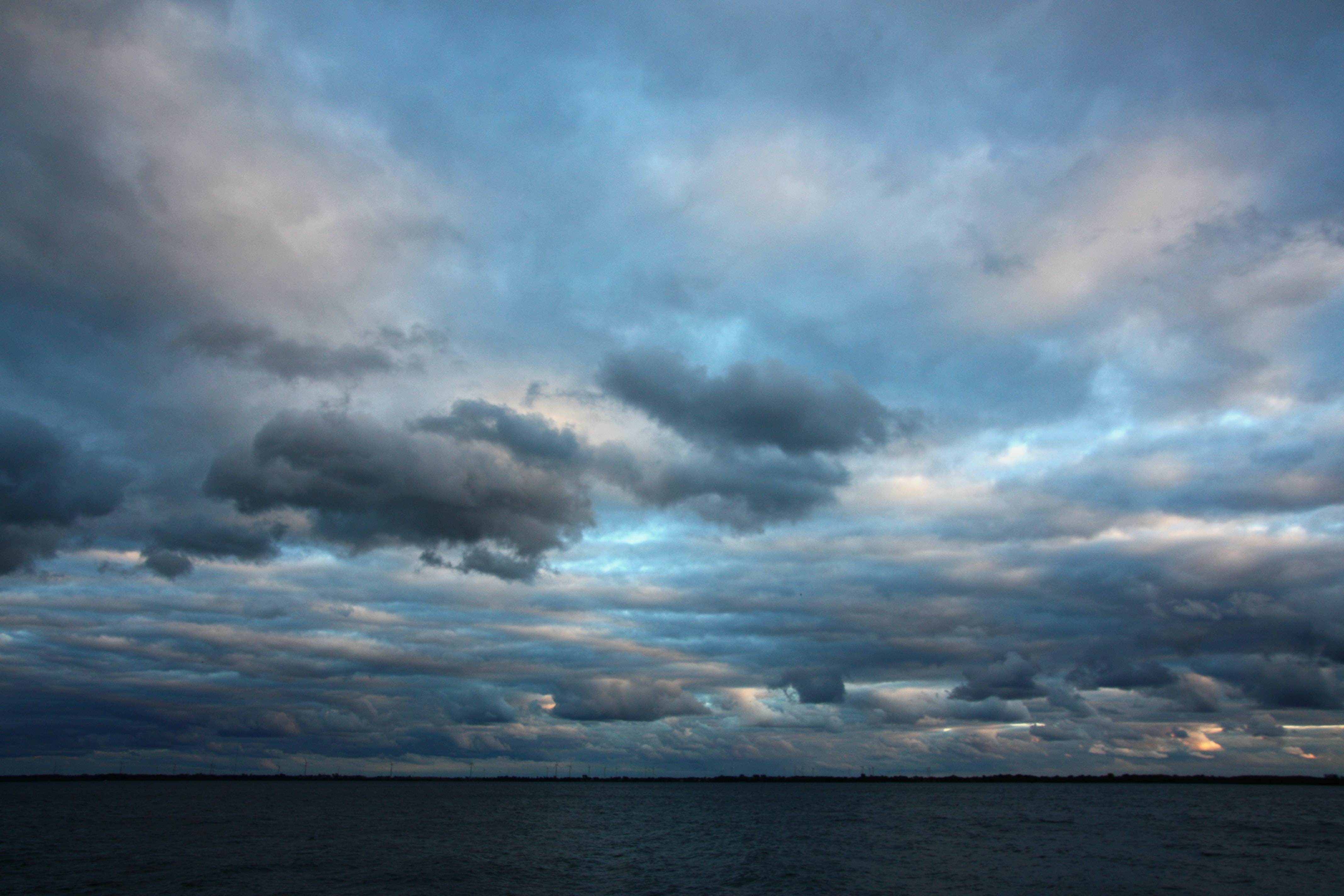 Extreme Weather and Your SkiSafe Policy
The recent extreme weather in states like Texas have a lot of people double checking the coverage on their insurance policies, including homeowners, auto, and boat.
To help out, we've broken down some of the main items to consider when owning a boat in an area prone to extreme weather conditions. We'll also be sharing some helpful information when it comes to preparedness and safety.
What Types of Severe Weather Does Boat Insurance Cover?
Unfortunately, the effects of unprecedented weather are often out of our hands. But it's always helpful to have quality coverage that can limit your exposure to these weather-related issues.
Here are some coverage options worth considering:
Named Storm Coverage
Named Storm Coverage provides coverage for damage to your boat caused by a tropical depression, storm, or hurricane named by the National Weather Service. Damage caused by a named storm can be catastrophic and often involves expensive repairs. If boating in a hurricane-prone area, this type of coverage will be one of the most important items included in the policy.
» MORE: Understanding Named Storm Hurricane Coverage
Freeze Coverage
As an extra precaution, you can add freeze coverage to your policy. Even if you opt to store your boat in a facility for the winter, they can still experience power outages. This can then cause your boat to freeze and lead to unwanted damage.
Freeze coverage can help to protect you against such scenarios. It's relatively inexpensive to add to your policy and can help to avoid a pricey repair down the road.
It's important to note that you must properly winterize your boat to be eligible for this coverage.
» MORE: A Guide to Winterization
Wind and Hail Coverage
Wind and hail coverage can provide protection for damage sustained by your boat's structure and personal equipment from strong winds and hail. This is often needed when a hurricane, tornado, or winter storm hits.
Filing a Claim Due to Bad Weather
With SkiSafe, the process of filing a claim due to bad weather is the same as filing any other type of claim.
Here's what you'll need to do:
1. Report It to the Insurance Company
The first item on your to-do list is to report the damage sustained to your insurance company. It's best to do so quickly after the incident has occurred. You should be able to submit a report online or provide the details to an adjuster over the phone.
2. Document the Damage
The adjuster will require documentation of the damage. Typically, this will come in the form of photo or video evidence. You can take photos on your phone and email it to the adjuster.
3. Get Approval and Pick a Qualified Repair Professional
After the adjuster has reviewed the damage and any necessary documentation, they will inform you whether the claim is covered under the terms of your policy. If it is covered, you will receive a settlement check from the company for the damages of your covered loss less any applicably deductible.
Tip: Consider filing a claim only when substantial damage has occurred, and the cost of repair exceeds your deductible. This will help to preserve the loss-free discount on your policy, which leads to significant savings on your premium.
Developing a Storm Preparedness Plan
In addition to a good boat insurance policy and sufficient bad weather protections, it's important to develop a comprehensive storm preparedness plan.
Protecting your boat, which is highly vulnerable to tropical storms, hurricanes, and other natural disasters is vital. Creating a thorough plan, with proper storm precautions and other preparedness to-dos, will help immensely.
Here's how you can prepare:
Secure Your Boat
If there's an incoming storm, consider hauling your boat out of the water. This can help to protect it against damage from improperly secured vessels or contact with the dock.
Additionally, if there's a tidal surge, it could cause serious damage if your boat remains in the marina. Consider moving it further inland or on higher ground. You could also consider using a marina with a floating dock. Floating docks are designed with buoyant platforms and float on the surface. They rise and fall with the tides and natural movement of the water.
Whichever action you decide to take, it should not be delayed as the weather can be quite unpredictable. Plus, the boat ramp or marina may get congested as many boaters will be preparing for the incoming storm. Hauling your boat out early will help to avoid those crowds.
Secure Your Docking Location
If you cannot remove your boat from the water, it'll be important to secure the area where it will remain. Double up all lines and make sure they are in good condition. They should also be long enough to withstand a tide surge.
Add some chafe gear protections where the lines could contact with sharp or irregular edges. Install extra fenders to prevent hull damage. You could also consider adding lines around fixed pilings.
Finally, if your boat is on a mooring, consider using additional anchors to provide more support. A three-point anchor system is typically a good option when it comes to congested mooring fields. When there is a lot of room for the vessel to move with inbound and outbound tidal surges, however, a single point mooring may be better.
Protect Your Boat
Whether you plan to leave your boat on land or in the water during a storm, consider following these tips to help protect it:
Remove all unattached boating equipment and gear. This includes electronics and other loose items. Anything that will stay onboard should be secured to help prevent it from clogging any drains.
Remove all sails, dinghies, coverings, etc. to help reduce potential wind damage.
Turn off all electronics and disconnect all power cords.
Lock all portholes and hatches. Check the vessel for leaks and seal them as needed.
Abide by any and all safety measures given by your marina and local officials.
Severe Weather Safety Tips
It can be scary if you end up getting stuck with bad weather while on the boat. It's important to prepare and have a plan if such an event occurs.
Here are some safety tips you can follow:
Check the Weather
First and foremost, you should check the weather before heading out on the boat. A marine forecast, specifically, can provide a clearer picture of what it'll be like on the water.
If adverse conditions are expected, your boat day should be postponed. The NOAA is a good resource for offshore and inland weather updates.
Bring the Right Equipment
Even if the weather is looking good, you should still be prepared in case you encounter adverse conditions. Unexpected storms happen all the time. The right equipment and safety gear can help you handle such an event. Make sure your VHF radio and GPS device are working. They will allow you to track your position and avoid other boats during a storm.
» RELATED: Marine VHF Radio Overview
Know Your Boat
It's also important to have a good understanding of your vessel and its limitations. Consider your boat's size, weight, hull shape, overall width, and stability when determining what it is capable of during adverse weather.
A boating safety course can help with this. Plus, a local instructor can help prepare you for the specific risks in your area.
Handling a Storm on the Water
Remember – it's always best to err on the side of caution and stay off the water during less-than-ideal conditions. Still, boaters run the chance of getting caught in bad weather whenever heading out.
If this happens, try to head back to shore as quickly as possible. If you can't get back – make sure all hatches and ports are secure, unplug electrical gear if you see lightning, and finally take out the lifejackets and make sure everyone on board is wearing one.
Additionally, you'll want to reduce speed and watch out for rocks, debris, and other boats on the water. Keep your navigation lights on and wait for the storm to pass.
Getting stuck in a storm is never fun. But, at the end of the day, life on the water is unpredictable. It's best to be as prepared as you can, which will help you get through the storm with minimal damage, and hopefully minimal stress as well.