1. COVER YOUR BOAT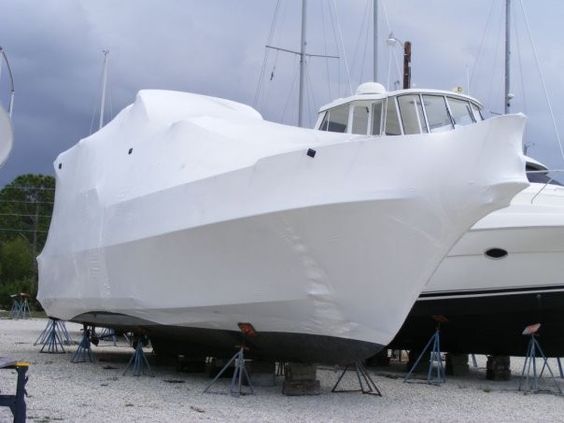 The most important thing to do in the winter is cover your boat. This will prevent snow, ice, and water from building up in the hull. You may be thinking it is common sense to cover your boat in the winter, but there have been several cases where boaters simply leave their boat unprotected from the weather. Storing a boat with no cover can be extremely detrimental, so first and foremost, cover your boat.
---------------
2. NO DODGERS OR BIMINI TOPS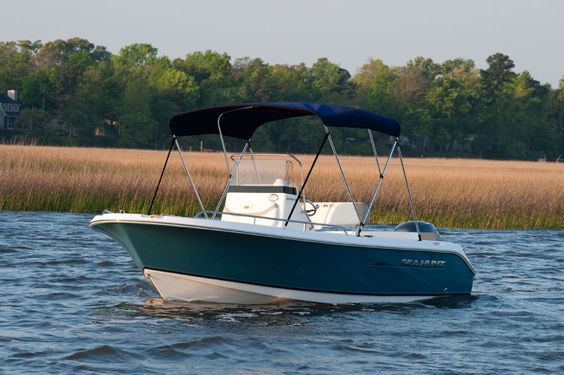 Now you're ready to cover your boat, but what kind of cover should you use? Please do not use a dodger extension or Bimini top when winterizing your boat. Although these covers are durable and versatile, they are not built to withstand winter weather conditions. They are made for the protection of your cockpit, interior, and entrance during the summer months only.
Use a custom cover or shrink-wrap for your boat. These options will stay intact through the winter. Please note: unless you have done a sufficient amount of research and feel extremely confident in your ability to set up either one of these options, I would suggest using a professional for installation.
---------------
3. SET UP YOUR BOAT STANDS CORRECTLY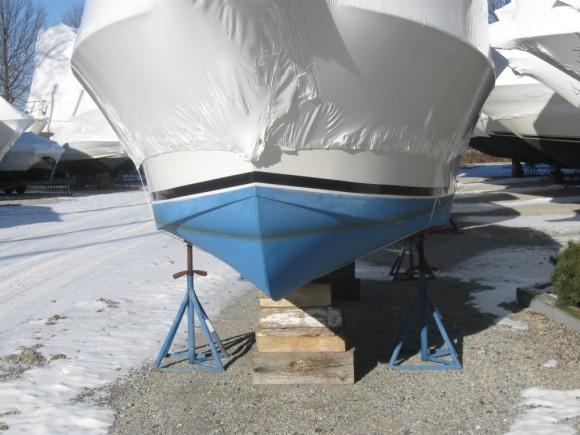 Take the time to set up your boat stands. If done incorrectly, the stands could shift out or slide into the terrain and ultimately drop your boat.
Make sure your boat stands are far out from the boat and there is a piece of wood underneath each stand, helping to sustain the bases.
---------------
4. NO SPACE HEATERS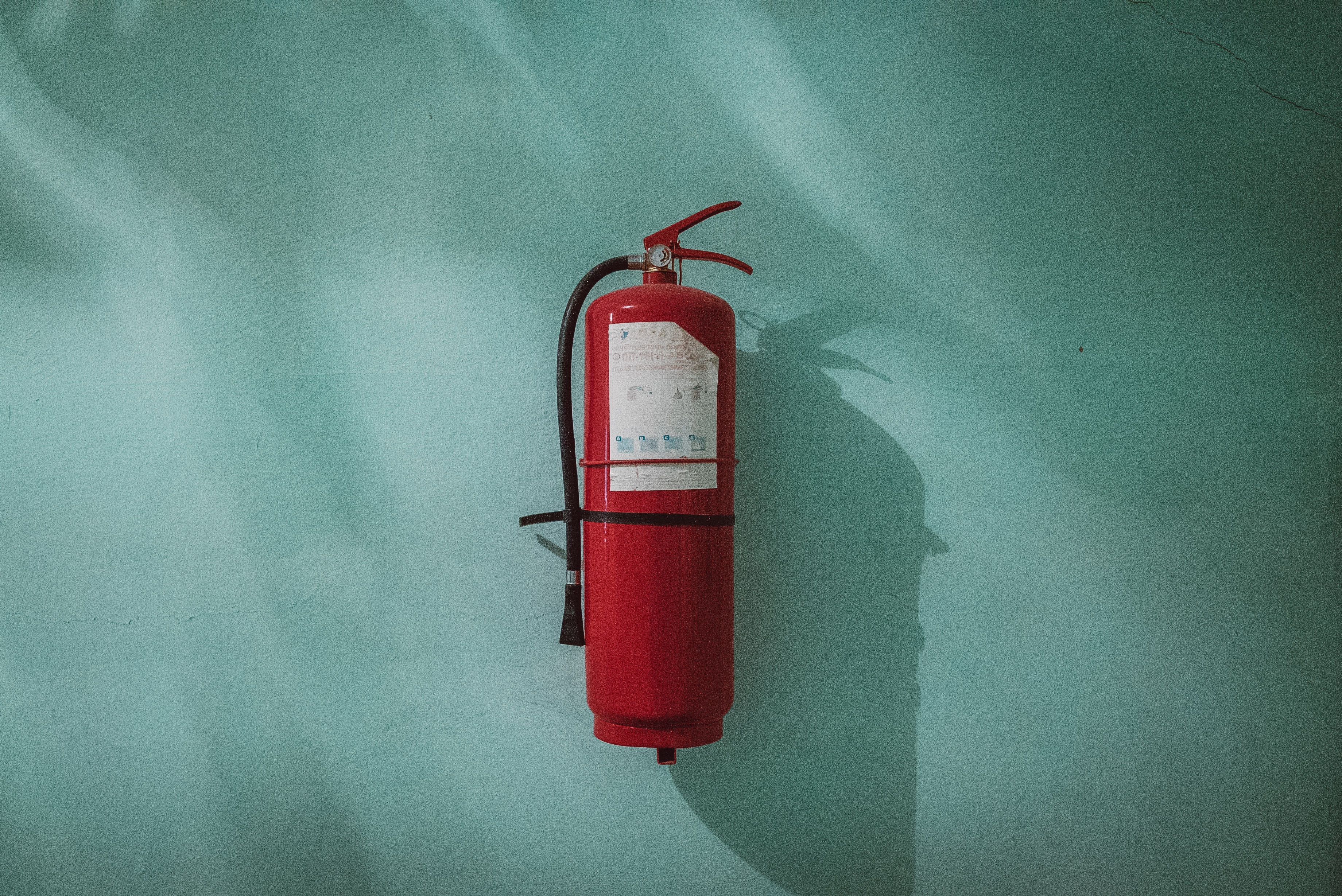 There is a theory circling the boating world that a space heater will help winterize your boat. This is not true; a space heater can do much more damage than good. You wouldn't leave a candle lit if you're not home, so please do not leave a heater on your boat. This is an extremely dangerous fire hazard.
---------------
5. DRAIN YOUR ENGINE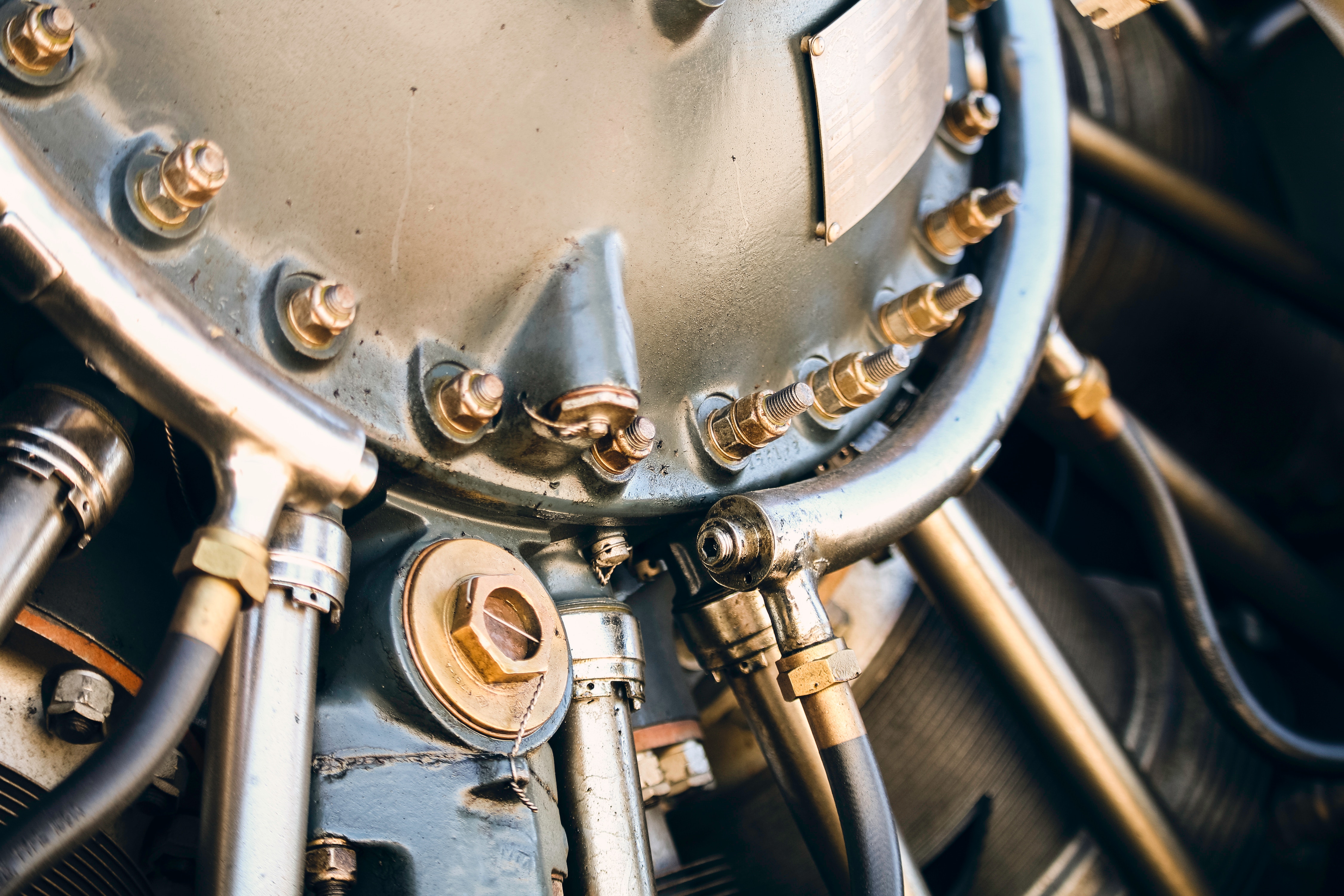 Many boaters will rely on antifreeze to maintain an engine during the winter months, however antifreeze is not 100% effective. Some engines have heat exchangers that are not entirely protected by anti-freeze. As an additional precaution, drain your engine and check for any requirements that may apply to your specific make and model.
---------------
IN CONCLUSION
Take the appropriate time to winterize your boat. Before you begin, do your due diligence and be sure to hire a professional whenever necessary. Spending a little more time and money from the start can save you a costly repair or even your boat in the end.