AIS OVERVIEW
AIS is enabled on either a shipboard radar or an electronic chart that presents icons for all subscribing watercraft in the area, giving the speed, heading, course, and more. Each symbol corresponds to the size and type of the vessel, along with its real-time GPS coordinates or differential GPS accuracy. You can click on each symbol to learn the watercraft's name, course, speed, classification, registration number, and more.
---------------
HOW IT WORKS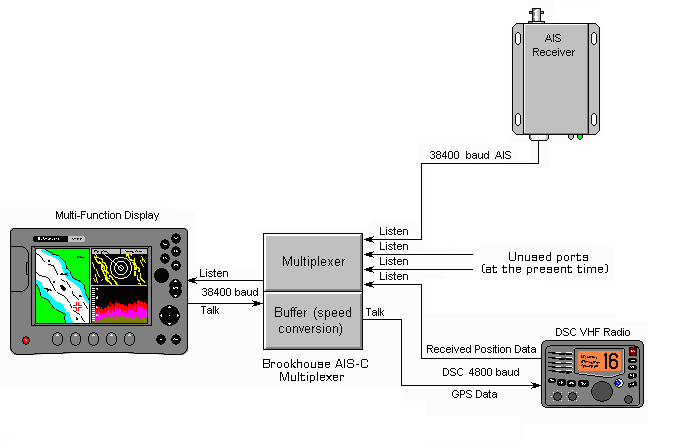 An AIS transceiver on your yacht automatically broadcasts your position, speed, and navigational status at regular intervals. This information is gathered by the navigational sensors of the vessel, and transmitted to the global navigation satellite system. Other data, such as the vessel's name and VHF call sign – a 9 digit Maritime Mobile Service Identity ("MMSI"), is recorded into the AIS system during installation. This data is then transmitted via an AIS tracking system, showing both your watercraft and others in the radar display.
---------------
TYPES OF AIS EQUIPMENT
CLASS A
Class A sends more information at increased intervals than a Class B transmitter. It is designed for commercial vessels, for which the AIS system is mandatory. Vessel speed, both course over ground ("COG") and speed over ground ("SOG"), are obtained from the vessel's GPS. Other data such as the vessel's status, next port of call, and the number of passengers are entered manually by the crew.
CLASS B
Class B is built for voluntary-fit vessels, such as yachts. This device-type does not require any manual entry or updating. The vessel's name, callsign, position, COG, and SOG are automatically transmitted.
RECEIVE ONLY
The third option, a one-way transmitter, is built mainly for smaller vessels and only sends AIS transmissions to the Coast Guard and other official agencies. You can record your MMSI number into your VHF and the Coast Guard or other officials will be able to identify your position, but you will not be able to see or be seen by other vessels.
---------------
INSTALLATION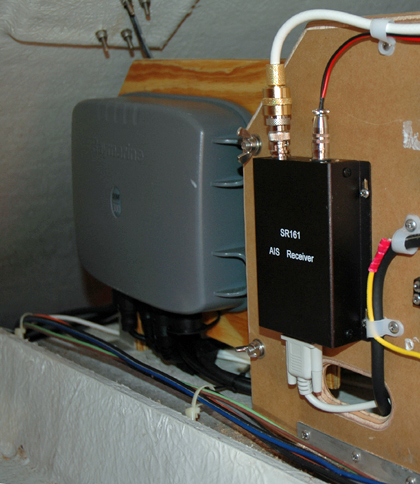 Adding an AIS system to the watercraft and main system is very simple. The only requirements for installation include power and an antenna. An AIS unit can either use its own antenna or a splitter with the VHF radio. The loss in transmission quality is generally minimal, but a dedicated transmitter is preferable; if using a Class A or B system, the splitter must be suited for transmit-use. The aerial should be placed high to ensure quality connection. Additionally, with Class A or B systems, the vessel's details must be entered at the time of installation with the program Pro AIS. This program will come with the unit.
---------------
FAQS
How do I register my AIS system?
AIS devices do not need to be registered. They will require the MMSI number that is assigned to the watercraft.
How does AIS help increase security?
AIS is primarily a navigation tool for collision avoidance, however it will increase the Coast Guard's awareness of the watercraft. AIS provides both the identification and position of the vessel, which adds an extra layer of security.
Can I use AIS for emergency messaging?
AIS should not be used as your primary resource for broadcasting distress messaging. It should be viewed to augment an emergency radio beacon.