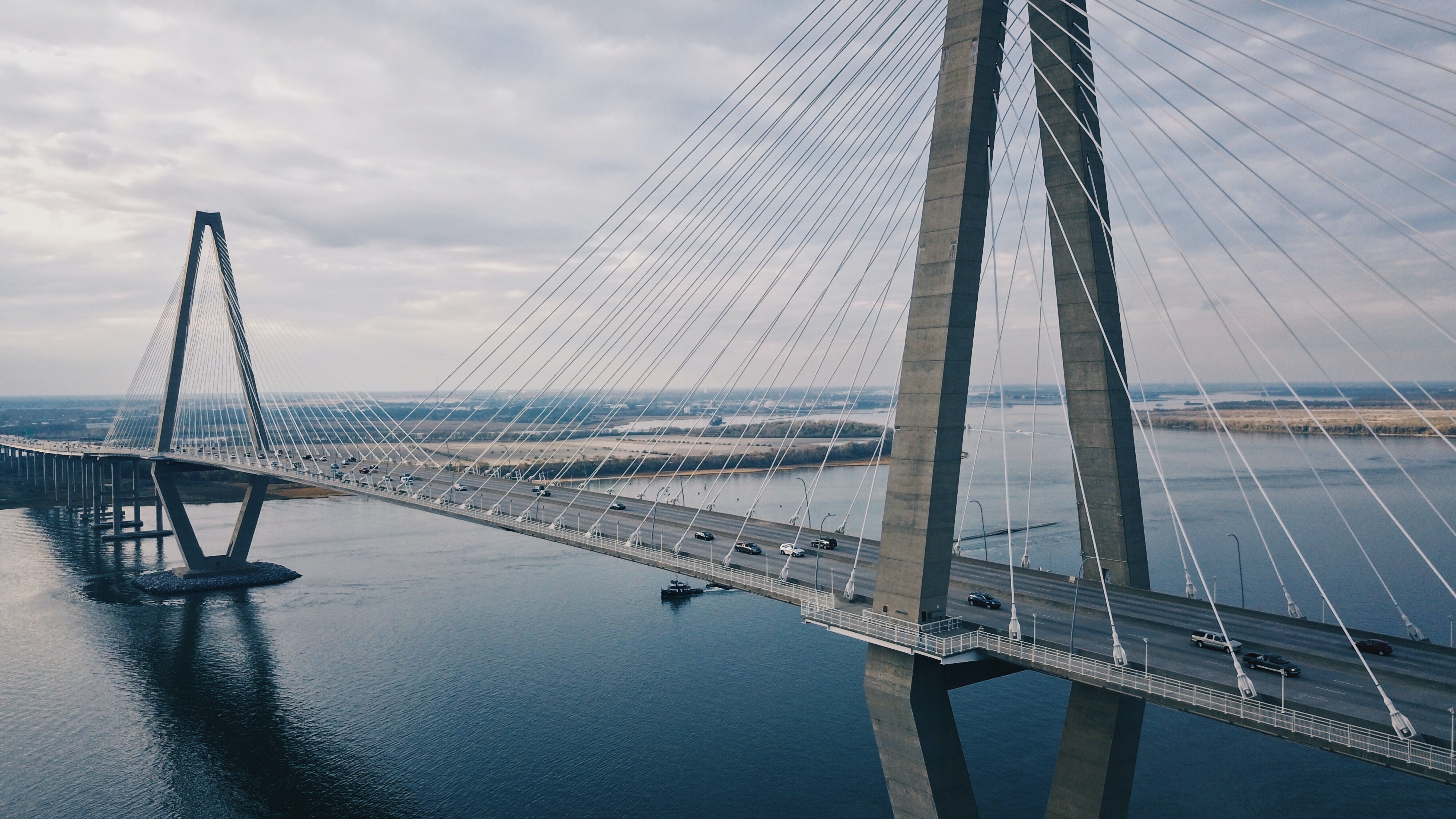 The Best East Coast Road Trips
When it comes to road tripping, most immediately think of the middle and west of the country. East Coast road trips are widely underrated. With four distinct seasons and a range of cultures, there are infinite experiences behind the wheel. If you choose to cruise the coast via watercraft, the beauty and adventure remains.
Here are our favorite East Coast road trip destinations.
Charleston, South Carolina
When thinking of southern charm, the quaint town of Charleston is top-of-mind. There are towering oak trees, vibrant streets, and fresh seafood. You can stop at the historic Sheldon Church that was set on fire during the Revolutionary War and then again during the Civil War. The ruins are about an hour from Charleston and on the way if you're coming from the Savannah, Georgia area. In terms of food, consider the 1920s bank turned restaurant The Ordinary. The seafood is incredible and the atmosphere is one-of-a-kind.
The Blue Ridge Parkway
As mentioned in our blog, Scenic Mountain Ranges, the Great Smoky Mountains are definitely something to check out. The Blue Ridge Parkway is the longest linear parkway in the country, running 469 miles through Virginia and North Carolina. The parkway is surrounded by soft green valleys and a clouded mist most prevalent during sunrise and sunset.
Portsmouth, New Hampshire
If you're headed to New England, we recommend visiting its quaint seaside villages during the summer months or peak of fall foliage. From Massachusetts to New Hampshire and up to Maine, there are countless fishing harbors, worthwhile hikes, and historic districts. Portsmouth is no exception. The port city lies along the Piscataqua River with several notable 17th and 18th century houses.
Newport, Rhode Island
Another worthy stop on a New England road trip is Newport, Rhode Island. This seaside town is set on Aquidneck Island. There are cliff hikes with panoramic bay views and sights of the Vanderbilt estate, among other Gilded Age mansions. Additionally, the yacht-filled harbor has hosted the America's Cup, a renowned sailing regatta, for many years now.
Key West, Florida
I'm sure Key West needs no introduction to our boating community. With its unique set of fishing expeditions, it's the perfect road trip for avid anglers. The drive itself is stunning, with countless coral and limestone islets and the long, narrow Seven-Mile Bridge. Once you have entered Key West, there are many pastel, conch-style houses, diving and snorkeling opportunities, and most importantly, the endless fishing.