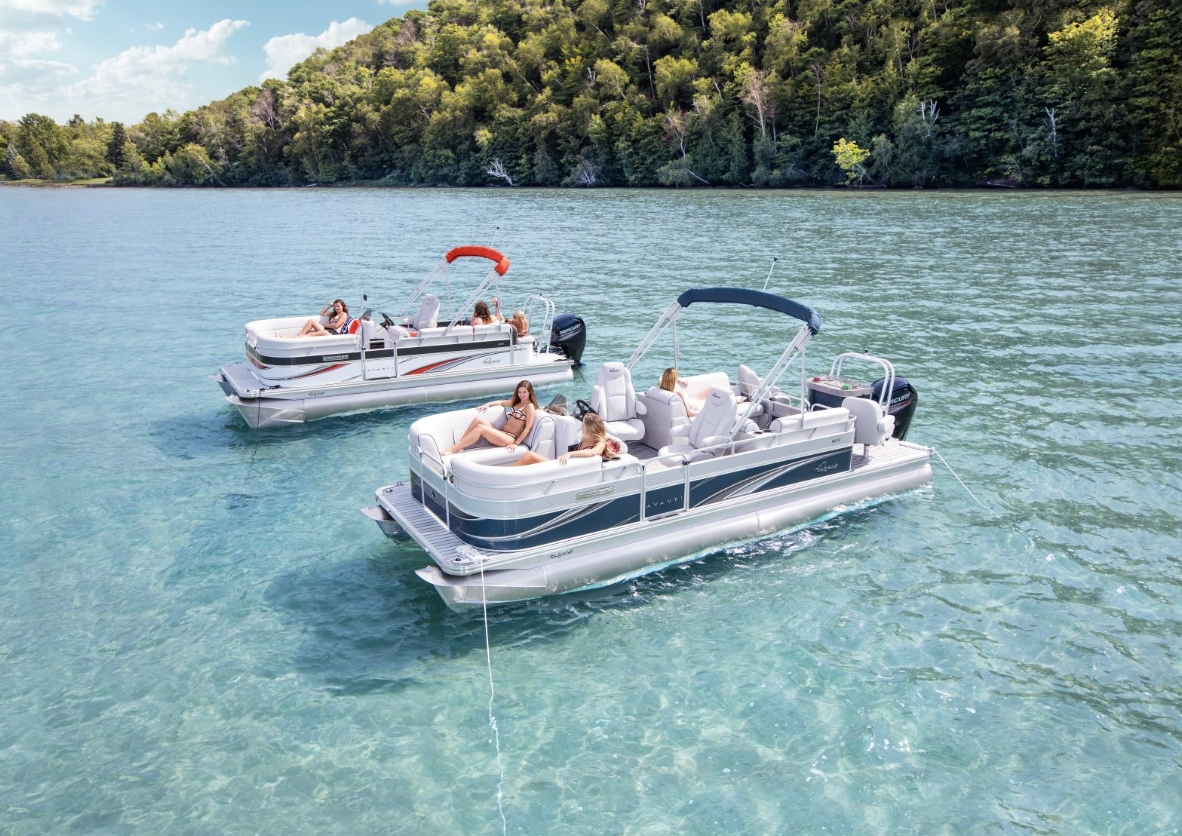 Coronavirus - Where Boating is Open
COVID-19 has affected our daily lives in unprecedented fashion. Luckily, safety regulations on recreational boating have not been as severe as those affecting other activities. As a result, boating remains one of the few things doable for Summer 2020.
That's not to say boating communities haven't been impacted. Recreational boating regulations vary state-by-state and often track state park restrictions. As of mid-May, here are the state-by-state breakdowns on both outdoor activities and boating access alike.
ALABAMA
Most state parks remain open
Boating access areas remain open
ALASKA
State parks remain open
Boating access areas remain open and boating and fishing is encouraged if you can remain isolated
ARIZONIA
ARKANSAS
CALIFORNIA
Marinas, boat clubs, charters, and boat ramps reopened on May 8th
State beaches remain closed
COLORADO
Colorado state parks remain open for all outdoor recreation, but all Colorado Parks and Wildlife park visitor centers, playgrounds, picnic areas and campgrounds are closed to the public until further notice
Boating and fishing are allowed in state parks during the stay-in-place order as long as boaters follow government guidelines
CONNECTICUT
State parks and forests remain open
Outdoor facilities remain open, including boat launches, marinas, and boatyards
DELAWARE
State parks and wildlife areas remain open
Delaware beaches are scheduled to reopen in mid-May, excluding a few specific locations
FLORIDA
Boat ramps and other access points in Miami-Dade and numerous other counties are open, subject to restrictions on boat ramp launch procedures and the number of people aboard. Boaters also cannot anchor within 50-feet of another boat. Most of Florida's coastal counties have opened their beaches, with the exception of South Florida, Pasco and Hillsborough counties.
FWC recommends that you check with local authorities for current boat ramp status. All recreational boats must be at least 50 feet apart. Each recreational vessel must not have more than 10 people on board.
GEORGIA
State parks, including boat launches and fishing piers remain open
HAWAII
Numerous, popular state parks have reopened as of May 2nd for access to ocean recreation, mauka trail use, and general exercise
No more than two people are allowed on any boat in Hawaii's water for recreational purposes, unless they are part of a single residential or family unit sharing the same address
IDAHO
Idaho state parks and boating access points remain open for daytime use
ILLINOIS
State parks reopened on May 1st
All visitor centers, campgrounds, playgrounds, shelter reservations, interpretive educational programs, beaches, special events and concessions remain closed
Boating access is restricted to two people per boat, regardless of the relationship of the people in the boat
INDIANA
State parks, state forests, fish and wildlife areas, nature preserves, and state recreation areas are open
IOWA
State parks, forests and preserves remain open
KANSAS
Kansas state parks, fishing lakes and wildlife areas are currently open to the public
Boating and boating access is not restricted
KENTUCKY
Most Kentucky state parks are open, but Natural Bridge and Cumberland Falls state resort parks are closed
Boating and boating access is not restricted
LOUSIANA
MAINE
State parks and public lands remain open
Inland waters have been open to recreational boating and fishing as of March 20, 2020
Marinas, boatyards, marine dealerships and boating access points are open
MARYLAND
Boating, fishing, state parks and beaches reopened on May 7th subject to social distancing regulations
MASSACHUSETTS
Inland boat ramps and canoe launches within state parks, forests, wildlife management areas, boating access facilities and other state-owned properties remain open for use by boats
Boat ramps are open subject to social distance regulations
Recreational boating is permitted with only persons from the same household on a boat at one time
MICHIGAN
Michigan state parks, recreation areas, trails and other state-managed lands remain open
Boat launches and parking lots at access sites remain open but their amenities may be closed
MINNESOTA
State parks, recreation areas, campgrounds and other public lands remain open
Recreational boating is permitted
Bait shops, marina services, dock installation services, boat repair, public and private trails, and golf courses have reopened
MISSISSIPPI
State lakes and state park lakes reopened for fishing and boating in late April
MONTANA
Montana state parks are open
Fishing: fishing piers are open but social distancing guidelines are to be strictly followed
NEBRASKA
Nebraska state parks and recreation areas remain open
Some undesignated beach areas will remain open for walk-in access and fishing with social distancing
NEVADA
NEW HAMPSHIRE
New Hampshire state parks, boating and boating access points remain open
Anglers are urged to continue practicing social distancing recommendations
NEW JERSEY
New Jersey state and county parks have reopened
Recreational boating is permitted
Boaters are reminded they cannot congregate in parking lots, at boat ramps or at popular fishing locations
NEW YORK
Marinas and boat launch sites are open where conditions allow
State parks, trails and grounds of historic sites are open however visitors are encouraged to practice social distancing
NORTH CAROLINA
Several North Carolina state parks are closed. Parks that adhere to social distancing guidelines remain open
For a list of boating access area closings, click here
NORTH DAKOTA
North Dakota outdoor recreational facilities, including boat ramps that are accessible to the Missouri River and wildlife management areas remain open
State-operated marinas have reopened
OHIO
Ohio state parks, wildlife area, forests and nature preserves mostly remain open, including trails, dog parks, and docks
OKLAHOMA
Oklahoma state parks remain open and effective social distancing is encouraged
OREGON
Oregon state parks are offering limited day-use services
Beach access is closed in many areas
National forests have closed most established recreation sites including campgrounds, trailheads and restrooms
All boat launches inside closed state parks are closed
Other boat launches may be available
PENNSYLVANIA
Pennsylvania boating facilities, trails, lakes, roads and parking are open
Boating is an acceptable form of outdoor activity per the

stay-at-home guidelines
RHODE ISLAND
Some state parks are open with restrictions as part of a gradual reopening of parks
Currently boating and marina operations are allowed as long as boaters are not within a park that is closed
Boat ramps are open except for those located within state parks
SOUTH CAROLINA
South Carolina state parks opened
Recreational boating is permitted
SOUTH DAKOTA
South Dakota state parks are open
Public boat launches remain open to the public
TENNESSEE
Most Tennessee state parks are open for day-use
Most trails, boat ramps, marinas, golf courses and other outdoor recreation opportunities are open
If going to any location to boat or fish, be sure to check with the managing authority to make sure that place is open for recreation. There are several localities and counties that have closed some parks and boat ramps.
TEXAS
All Texas state parks are open for day use only
Some boating and fishing access points are closed. To determine if the access site you'd like to visit is open, read more here
UTAH
On May 15th, Glen Canyon National Recreation Area reopened access to several boat ramps, overnight camping and other park activities. For more information, click here

.

Utah state parks remain open
VERMONT
Vermont state parks and boating facilities are open
VIRGINIA
Virginia Wildlife Management Area lakes and rivers operated by the Department of Game and Inland Fisheries are open and boating is allowed
Check with local county and city governments for any additional closures of parks, lakes or piers
WASHINGTON
State managed boat ramps and launches, parks, wildlife areas and recreational lands reopened
WEST VIRGINIA
West Virginia day-use park and forest areas, including hiking and biking trails and fishing lakes remain open for public use
WISCONSIN
Currently, some Wisconsin State Park properties are closed and some are open
Boat launches are open at open state properties
All anglers and recreational boaters should practice social distancing and keep travel to a minimum
WYOMING
Wyoming state parks remain open
The Wyoming Game and Fish Department is encouraging social distancing and to avoid congregating with others in parking lots, public access areas and trailheads