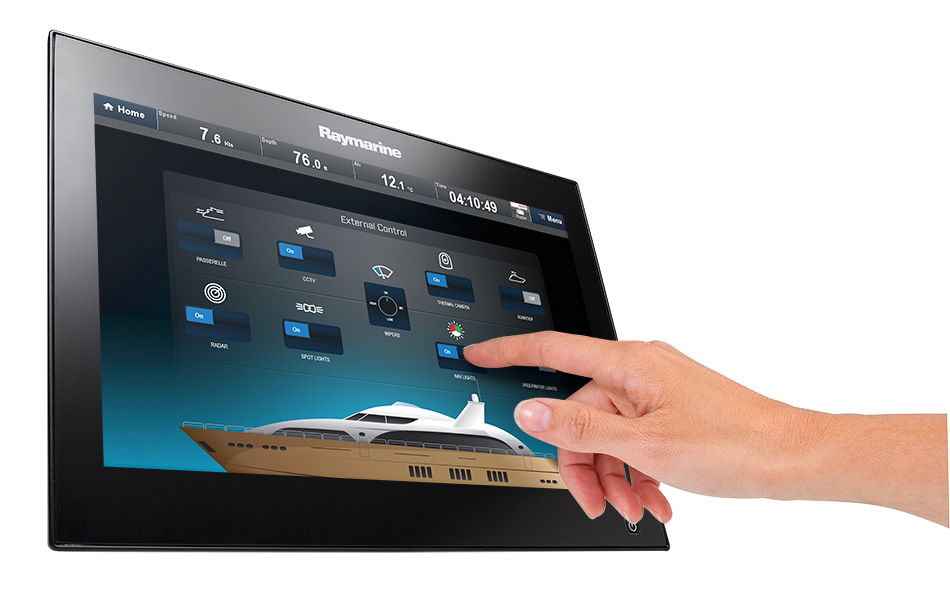 Digital Switching Systems for Anglers
Digital switching is a great option in the digital age. The onboard system is able to give alerts and keep the captain updated on the status of the boat and its equipment. Conventional systems control accessories with a switch. A digital system controls and powers the accessories and systems on board with a multifunctional display.
Servicing & Troubleshooting Benefits
With new boats, digital switching is pretty much guaranteed regardless of size. You can program a single switch to be assigned to livewell pumps, cabin lights, stereo systems, navigation lights, courtesy lights, underwater lights, radars, and more. This option makes it easier to service and troubleshoot systems. The circuits will converge to a single point, making it much easier to trace a glitch.
Control Functions
Control system availability is another major benefit. With digital switching, you can control the functions of multiple systems though a touchscreen. Any major marine electronics brand will work. Brands include Garmin, Lowrance, Raymarine, Simrad, and Furuno. Some systems can even be controlled from an iPhone or iPad if Wi-Fi is available on the craft.
The control system can monitor critical systems and warn when there is an error. For example, if your bilge pump is functioning incorrectly, the system will send you an alert. It can also monitor voltage levels and alert you when noncritical circuits can be turned off to preserve battery life for more important onboard systems, like the livewell or pump.
Anti-Theft Systems
If your boat has an anti-theft system, this is can sometimes be configured to control a wide-range of other systems as well. For example, Siren Marine has worked hard to configure their app to auto-populate a digital-switching screen.
Popular Digital Switching Brands