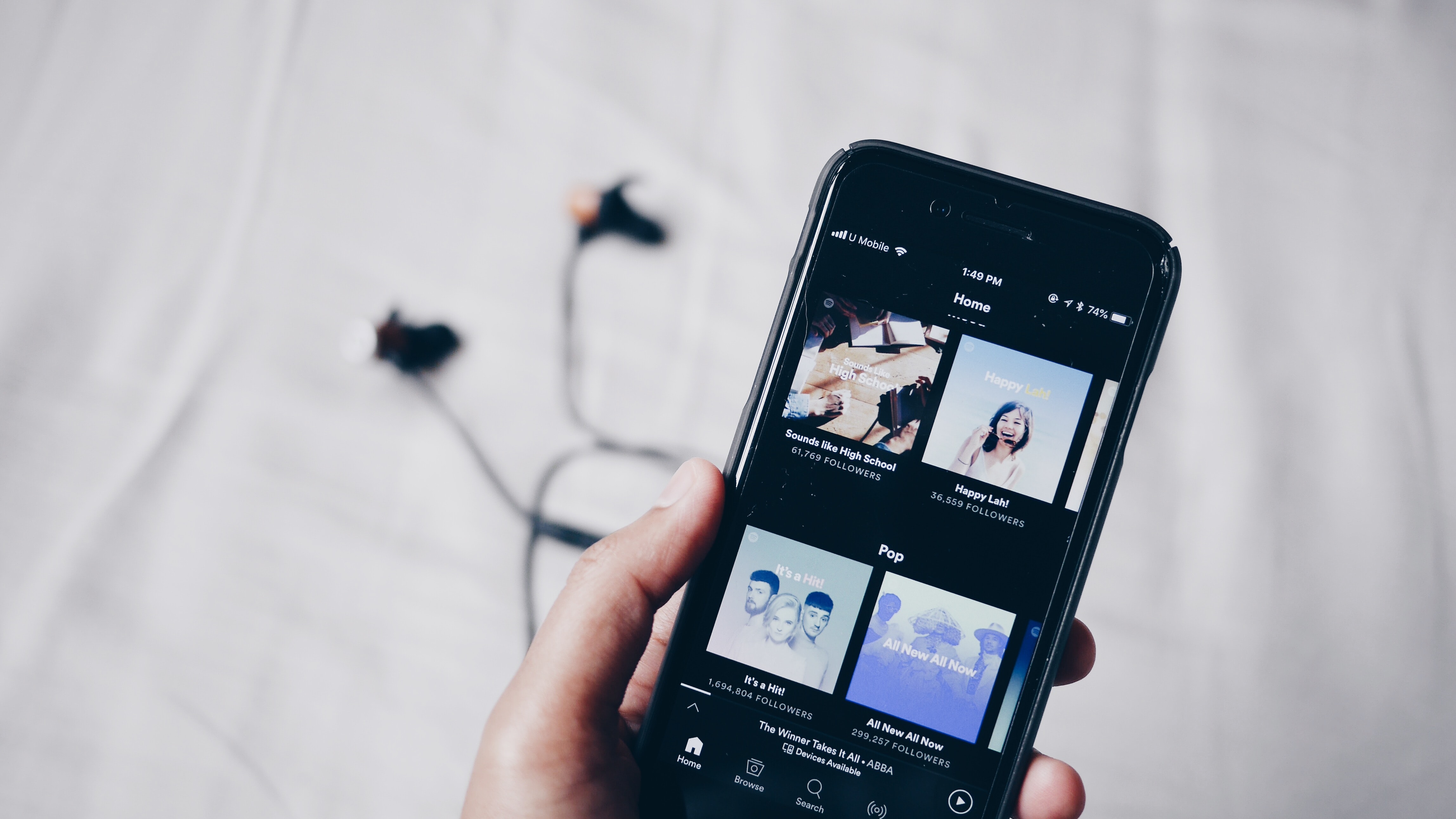 The Ultimate Boating Playlist
A lot goes into planning a boat trip. There's the fun stuff like researching the best places to explore and remembering to pack yummy snacks. But there's also the more serious stuff like checking the weather, creating a checklist for safety gear, and ensuring all systems and electronics on board are working properly.
As a boat insurance company, we are typically in business mode and like to advise against certain perils and give our boaters the necessary information and tools to have a successful trip. But, not today…
Instead, we're queueing up a playlist. Sure, we can tell you what the Coast Guard's requirements are and what documentation you need for a trip (and we have many articles on topics like these you're interested), but this time we're turning to the music.
Our ultimate boating playlist has a little something for everyone. From classic rock and iconic country songs to simple, feel-good music, we've got it all covered here.
To listen to it you can simply check it out on Spotify. Here's a link to our Spotify account and the playlist. Otherwise, we have listed every song on the playlist below and you can use it as you please.
So, sit back, hit that play button, and enjoy the ride.
The Times They Are a-Changin' – Bob Dylan
Signed, Sealed, Delivered I'm Yours – Stevie Wonder
Beautiful Day – U2
All Night – Beyoncé
Always Tomorrow – Gloria Estefan
Texas Sun – Leon Bridges
Love You For a Long Time – Maggie Rogers
Feeling Good – Jennifer Hudson
Could You Be Loved – Bob Marley & The Wailers
Sunset Lover – Petit Biscuit
Life is a Highway – Rascal Flatts
Fishin' in the Dark – Nitty Gritty Dirt Band
Sun Models – ODESZA, Madelyn Grant
Under the Bridge – Red Hot Chili Peppers
Road Song – Zane Christopher
Rolling in the Deep – Adele
Wild – John Legend, Gary Clark Jr.
Running out of Love – Skiins, Agnes Cecilia
Hey Ya! – OutKast
Ocean & You – Diviners
Following The Sun – SUPER-Hi, Neeka
Under Pressure – Queen, David Bowie
One – U2
Stir It Up – Bob Marley & The Wailers
Mr. Jones – Counting Crows
Higher Love – Kygo, Whitney Houston
Superstition – Stevie Wonder
Meet Virginia – Train
Use Somebody – Kings of Leon
Three Little Birds - Bob Marley & The Wailers
Otherside – Red Hot Chili Peppers
Santeria – Sublime
Going to California – Led Zeppelin
Two Tickets to Paradise – Eddie Money
Old Time Rock & Roll – Bob Segar
Come As You Are – Nirvana
Born to Run – Bruce Springsteen
Yesterday – The Beatles
Hey Jude – The Beatles
Here Comes The Sun – The Beatles
Uptown Girl – Billy Joel
Piano Man – Billy Joel
Heroes – David Bowie
La Isla Bonita – Madonna
Like a Rolling Stone – Bob Dylan
(I Can't Get No) Satisfaction – The Rolling Stones
Fields of Gold – Sting
Africa – TOTO
Paradise – Coldplay
Castle on the Hill – Ed Sheeran
You Give Love a Bad Name – Bon Jovi
Crazy Train – Ozzy Osbourne
Barcelona – Ed Sheeran
Love on the Weekend – John Mayer
Wildfire – John Mayer
Higher Ground – Stevie Wonder
River – Leon Bridges
With Or Without You – U2
Adventure of a Lifetime - Coldplay
Drive and Disconnect – Nao, Saturn
Whole Lotta Love – Led Zeppelin
Back In Black – AC/DC
Lovers – Anna of the North
Hotel California – Eagles
Tiny Dancer – Elton John
Life in the Fast Lane - Eagles
Alaska – Maggie Rogers
Capsize – FRENSHIP, Emily Warren
Free Fallin' – Tom Petty
Cold Showers – Chelsea Cutler
Rock You Like A Hurricane – Scorpions
Livin' On A Prayer – Bon Jovi
That's My Kind of Night – Luke Bryan
You Make Me – Chelsea Cutler
You Can't Save Me – SiR
Sweet Home Alabama – Lynyrd Skynyrd
Chicken Fried – Zac Brown Band
ocean eyes – Billie Eilish
Get Right – Jennifer Lopez
Castaway – Zac Brown Band
Send Me on My Way – Rusted Root
Morning Has Broken – Yusuf / Cat Stevens
Water - Brad Paisley
Family – The Chainsmokers, Kygo
Joy – Bastille
I Like Me Better – Lauv
Margaritaville – Jimmy Buffett
Grow – Kidnap, Leo Stannard
May I Have This Dance – Francis and the Lights
Feelings – Lauv
Sun Daze – Florida Georgia Line
The Bones – Maren Morris
Lights Up – Harry Styles
Fresh Eyes – Andy Grammer
Landslide – The Chicks
Sunday Morning – Maroon 5
Calling All Angels – Train
Miracles – Coldplay
Location – Khalid
Tenerife Sea – Ed Sheeran
Happier – Ed Sheeran
On The Way Home – John Mayer
Oceans Away – A R I Z O N A
SUMMER – The Carters
Surfin' U.S.A – The Beach Boys
Money – Pink Floyd
Foreplay / Long Time – Boston
Dream On – Aerosmith
I Go Blind – Hootie & The Blowfish
Let's Go Crazy – Prince
Brown Eyed Girl – Van Morrison
September – Earth, Wind & Fire
Beast of Burden – The Rolling Stones
Mrs. Robinson – Simon & Garfunkel
The Joker – Steve Miller Band
Escape (The Pina Colada Song) – Rupert Homes
Nightswimming – R.E.M.
Fake Plastic Trees – Radiohead
Stand by Me – Ben E. King
Ain't No Mountain High Enough – Marvin Gaye, Tammi Terrell
Wild World – Yusuf/ Cat Stevens
Tumbling Dice – The Rolling Stones
Have You Ever Seen The Rain? – Creedence Clearwater Revival
Smooth – Santana, Rob Thomas
Rango II – Vulfpack
July, July! – The Deceberists
Only the Good Die Young – Billy Joel
Once in a Lifetime – Talking Heads
Hooked on a Feeling – Johnny Maestro & Brooklyn Bridge