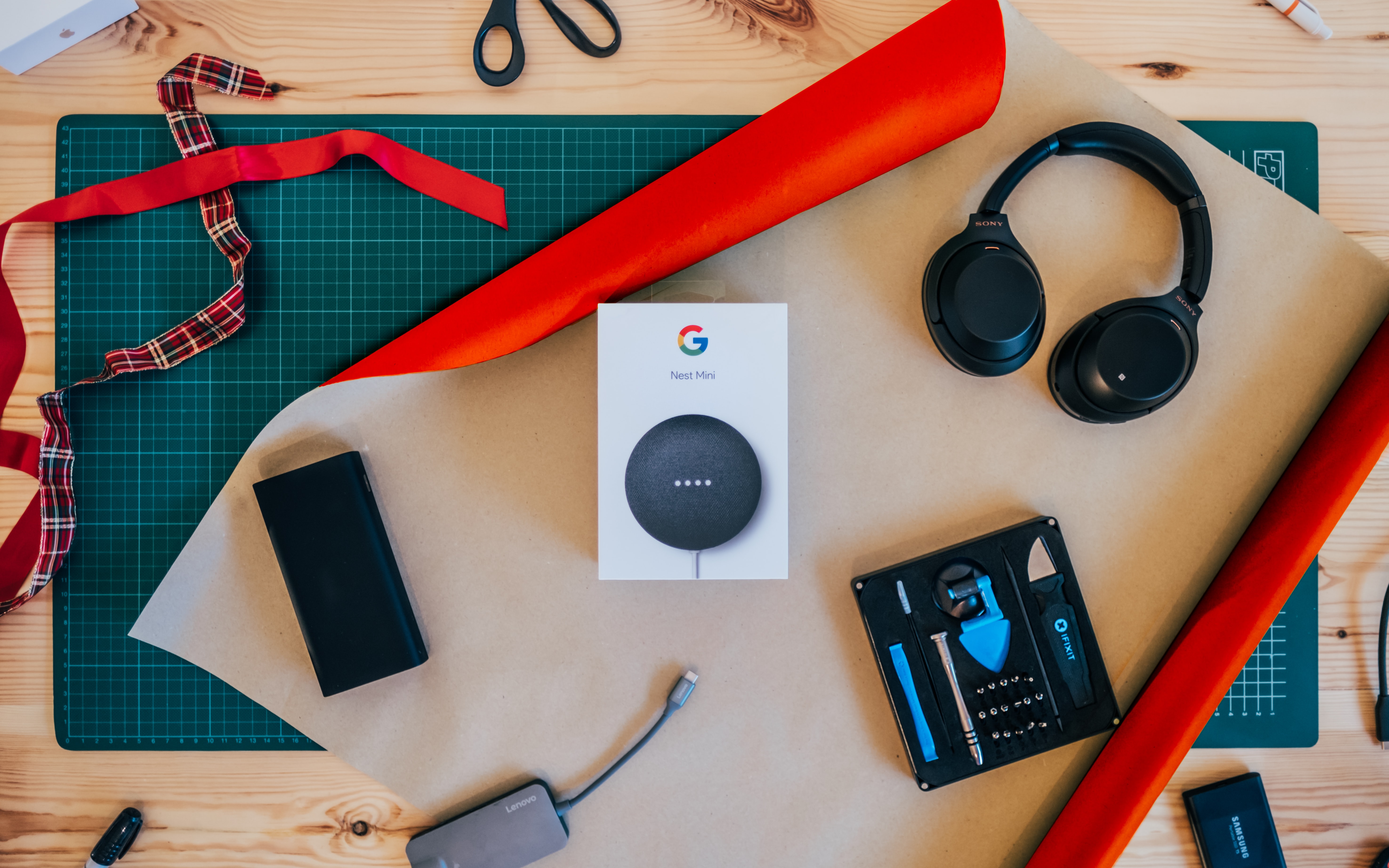 A Gift Guide for Those Who Love To Travel
With the holidays coming up it's sometimes hard to find the perfect gift for each and every friend and family member. If you know someone who's in love with traveling and constantly headed on a new adventure, consider this your ultimate gift guide. From travel essentials to interesting gadgets and accessories, we've got you covered. Plus, you'll be giving this person an excuse to plan their next trip.
First, there are all different types of travelers – those who prefer ultimate comfy attire and those who like to arrive in style. This gift guide has a little something for everyone. Here are our top picks for a traveling nomad…
For the adrenaline junkie
HOKA Sneakers
These are the ultimate sneakers for outdoor adventurers. HOKA builds different types of sneakers depending on the activity. Here are some examples of custom-made shoes and what they're meant to be used for:
Road Running
Trail Running
Hiking
Walking
Gym Training
Their sneakers are built to be soft and light, while also providing necessary support. They have a mesh construction for breathable comfort and reinforced eye stays for increased durability.
For the first-class traveler
Cocktail Kit
Give the gift of elegance. This on-the-go cocktail kit is perfect for true tequila-lovers. It comes with an infusion bottle, tasting straw, and three flavor blends, making the process of crafting to-go cocktails quite easy.
The flavor blends include a smokey blend (layered black teas and bergamot), a chili blend (salty Sencha, citrus, and chili), and a lime blend (lime with botanicals and edible grass).
For the cold-weather chaser
Buck Mason Dry Waxed Canvas Highland Jacket
Not only is this jacket stylish and warm, but it has an interesting story behind it. It's made of a water-repellent dry waxed cotton canvas fabric that is sourced from a mill in Scotland. The high-quality material and wool-blend lining will provide warmth in cold weather settings.
For the backcountry backpacker
This backpack is sleek, compact, and durable. Everything an outdoor backpacker needs. It has accessible pockets that can store several essential items on a long trip and is made of a durable waterproof material, designed specifically for high-intensity travelers.
For the skincare junkie
Kiehl's Facial Fuel Energizing Face Wash
A clean face is always a necessity before a long day of traveling. This gel-based face wash will help to remove surface remnants, oil, and dirt, without taking away from the skin's natural barrier. It's a lightweight, yet hydrating face wash that'll work to clean the face without overdying. The ingredients include caffeine, menthol, and vitamin E. It comes in either a full-size bottle or a travel-size.
For the camping foodie
Best Made S.S.B Japanese Gyuto Knife
This is such a cool gift for cook-loving travelers, especially those that whip up a robust culinary creation while on a camping trip. It's made in Sanjo, Japan, out of only high-quality materials. The knife has a carbon-based core and a stainless steel outer layer. It balances performance and durability, making it an ideal addition for outdoor cooking.
For the photographer
Any travel enthusiast could use a good camera to help capture their adventures. This is a mirrorless camera that matches the quality of some higher priced options. It's not bulky and should be easy to store in a backpack or suitcase. This is good for those who are just beginning to dabble in photography, yet still looking for an upgrade from their iPhone camera.
For the over-packer
Beis 29'' Large Check-in Roller
If there's one thing we know about avid travelers, it is that they are always going places. A durable check-in roller can be a great gift. This large piece of luggage has a ton of storage space and extra compartments. Hopefully once everything is in place, I does not exceed the 50-pound weight limit. Luckily, this suitcase comes with a handy weight limit indicator that will tell the user if they need to lose a few L-Bs.
For the sunscreen advocate
Supergoop 100% Mineral Sunscreen Stick
Honestly, we should all be wearing sunscreen every day. Protecting your skin from the sun is vital. When travelers plan to spend the day outside exploring, it's easy to get lost in the moment and the scenery. Constant sun exposure can leave skin suspectable to a burn or further damage. This sunscreen stick will fit nicely in a smaller-sized backpack or regular bag, and will hopefully be a subtle reminder to reapply throughout the day.
For the whiskey-lover
High West Campfire
Devoted whisky drinkers will love sipping on a bottle of this stuff while sitting around the campfire in the great outdoors. It's distilled in the high-altitude mountains of Utah. It has smoky notes that are balanced with a lighter flavor liquor.