Posted by SkiSafe 0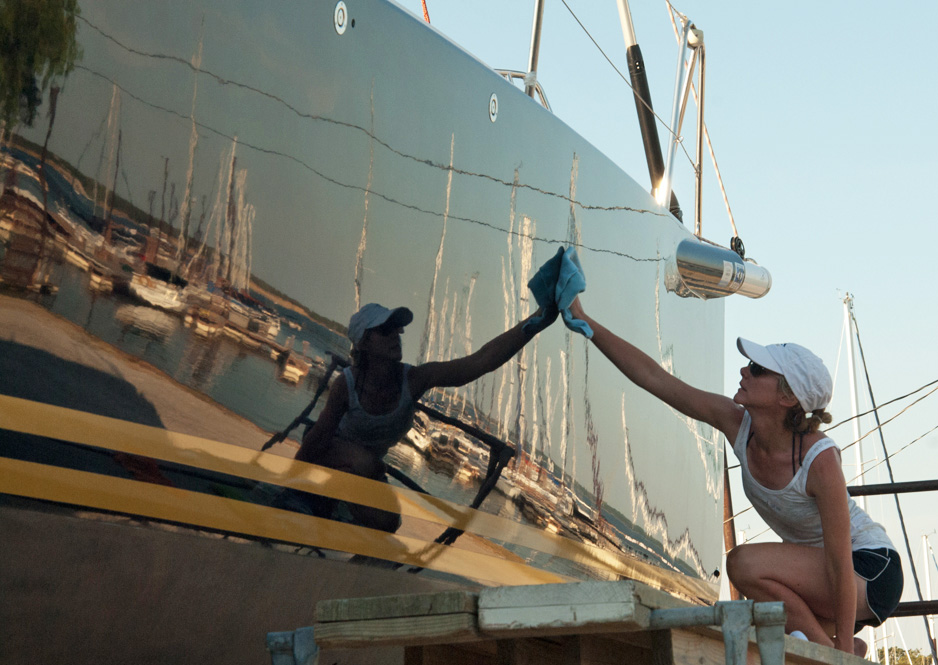 Does the gel coat on your boat need a refresher? Follow these simple steps to get your watercraft looking shinny again and ready for season.
---------------
STEP 1: BUFF
Begin the restoration process by taping off the rub rail, fittings, and any other areas that can be damaged by the buffer. Next, take an oxidation remover and buff the gel coat. The oxidation remover will eliminate moderate oxidation and restore the color and depth to the paint. When using the power buffer, be generous with the time applied in a single spot to ensure an even shine.
---------------
STEP 2: WAX
Next, apply a protective paste wax. This is an important step of the maintenance process to protect against saltwater and UV rays, while also removing any unwanted gunk on the fiberglass. Be sure to apply the wax by hand.
---------------
STEP 3: POLISH
Apply a polish that will seal the gel coat and restore the shine of the fiberglass by removing imperfections and discolorations. We recommend either carnauba polish or fiberglass polish. The polish will help with a longer lasting shine but will not help protect the fiberglass in the same way wax does. This step can be applied with a power buffer.
---------------
STEP 4: CLEAN OFF EXCESS
After both the wax and polish have dried, remove any excess coatings.
---------------
STEP 5: APPLY A SECOND COAT
We recommend repeating steps 1-4 with a second coat of wax and polish to ensure long-lasting results. When applying a second round of product, do not use a buffer as it will remove much of the first coat. Do this coat by hand.